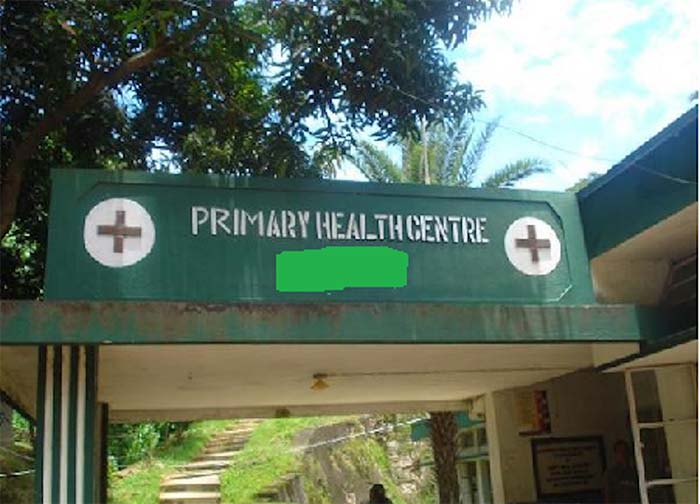 The Ungwan Yelwa community in Chikun Local Government of Kaduna State have given a quick notice to the Primary Health Care (PHC) facility in the area to vacate the premises they are occupying.
The facility has being using a town hall in the community over a year since the centre has been under renovation.
The Head of the facility, Mrs Rahab Jacob, told the News Agency of Nigeria (NAN) on Tuesday in Kaduna that the notice was given due to failure to complete the
PHC and the inconveniences caused owners of the town hall centre to use it.
"When the primary health centre was to be renovated, we requested for three months and they gave us free without payment.
"The three months elapsed without the PHC been completed; then we requested for additional three months and still elapsed.
"I know they are very patient with us but asking us to park out now that we do not have any where to go as our PHC has not been completed.
"We want to appeal that they should be patient with us because I know we have distracted them from holding their meetings and other social events, but they should also understand with us,'' said the official.
According to her, the hall which they are using is not convenient for healthcare services because there is no privacy and all emergencies are referred to other hospitals.
"We are also not happy for the skeletal services we are providing for the community.
"We have the desire to work but no convenience because since we came to the hall, no birth deliveries, we have all the manpower but the environment is not conducive,'' Rahab said.
Some of the residents also decried the poor state of the PHC as it has become a public toilet and a place where youths use for smoking and also a dump site for some.
A mother, Mrs Mercy Musa, said women are not patronising the centre because there was no confidentiality and privacy.
"Women cannot come here to be treated because it is very open no privacy and very uncomfortable.
"We appeal to the State Government to assist residents and do something fast,'' she said.
Reacting to the development, the contractor in charge of the renovation, Alhaji Bala Mohammed, attributed the stoppage of work to non-release of funds.
However, he assured that the work would be completed as soon as fund was made available to him.
Meanwhile, the Chikun Local Government Council and the state PHC development agency were yet to react to the quit notice.

Load more