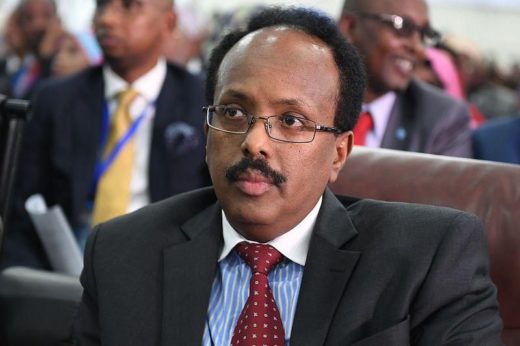 President Mohamed Farmajo of Somalia and the UN have called for an immediate cessation of hostilities between Somaliland and Puntland forces following intense fighting in the Tukaraq area of the Sool region.
In separate statements, Farmajo and Michael Keating, the UN Secretary-General's Special Representative for Somalia, called on warring parties to resolve their differences through dialogue.
Keating urged both sides to engage in dialogue to work towards a ceasefire and political agreement after fighting flared up on Tuesday when heavily armed forces from Somaliland launched an ambush attack on bases manned by Puntland troops.
"It also emphasizes the enormous risks posed by the fighting. These range from the possible displacement of tens of thousands of people — at a time when humanitarian needs are already outstripping available funds — to fuelling instability and discord, which support the objectives of violent extremists," said Keating.
He encouraged the authorities of the two regional states of Somalia to urgently seek a peaceful solution to their differences.
The statement comes a day after Puntland threatened to "respond robustly to any attack on either its territory or the people of Puntland."
In his statement, Farmajo called on both Puntland and Somalia to cease hostilities especially during the Holy month of Ramadan.
"The hostilities in Tukaraq must cease immediately, it has already caused death and damage, it is senseless and must stop forthwith and everything should be resolved through negotiation.
"It is unfortunate, we are bleeding as we prepare to enter the holy month of Ramadan," he said.
The president called on elders from both sides to resolve the differences through negotiations and urged the warring parties to respect the sanctity of life.
There were no exact number of causalities have not yet been released, although Puntland officials said the regional State troops managed to repulse Somaliland troops.
Somaliland army official also said their soldiers had pushed back Puntland forces, claiming victory over the clash.
Tension has been building in Tukaraq in the past three months after Somaliland troops have seized control of the strategic town in January following an incursion against Puntland Defence forces stationed there.
The two regional Somali states have clashed previously since 2002 over control of disputed reregions in Northern Somalia.