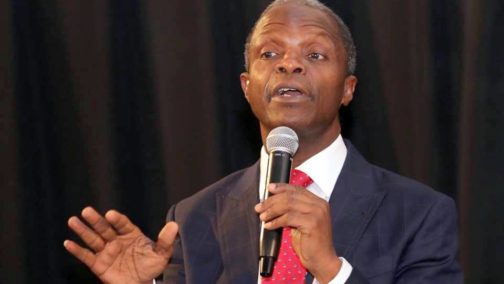 The Sub-Committee of the National Economic Council (NEC) on Remittance to Federation Account on Wednesday directed that filling stations situated 10 kilometres to the borders be closed down immediately.
The committee arrived at the decision after its meeting with Nigerian National Petroleum Corporation (NNPC) and Department of Petroleum Resources (DPR) officials presided by Vice President Yemi Osinbajo in Abuja.
Gov. Abdulaziz Yari of Zamfara and Chairman, Nigeria Governor's Forum, who briefed State House Correspondents, said closure of the stations was to monitor the volume of petrol being distributed across the country.
According to Yari, the stations will be recertified according to their needs before they recommence operation.
"So, we are taking decision now that any filling station that is 10 kilometres on the border side should be closed down by DPR.
"And, we are going to direct the Minister of Finance in collaboration with DPR and NNPC to put a tracking device to every truck to know where that truck is heading.
"The tracking will also show where the trucks are discharging the fuel because we are suspicious of the number,'' the governor stated.
The sub-committee queried the claim by NNPC that it was lifting 60 million litres of petrol per day at present from a previous claim of 30 million barrels per day.
"We have so many international partners that are saying that even if we are feeding Nigeria, Cameroon, Ghana and Niger, we cannot take more than 35 million litres,'' Yari said.
He said that the committee had asked the NNPC to furnish it with how much it remitted to the Federation Account as proceeds from petroleum from 2015 to date and how much was outstanding.
On the cost of recovery which NNPC used to replace subsidy, the governor said that NEC was surprised that subsidy re-entered the trade after efforts of President Muhammadu Buhari to stop the practice.
Load more