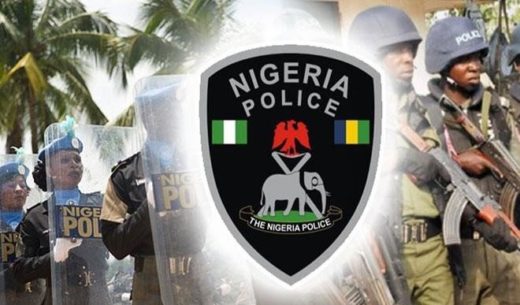 The Nigerian Police have arrested 47 members of Biafra Independence Movement (BIM) and Movement for the Actualization of the Sovereign State of Biafra (MASSOB) in Aba.
The Abia State Police commissioner, Mr Anthony Ogbizi disclosed this in Aba.
Ogbizi explained that the persons arrested included men and women and were being held in Aba.
He said that although they were peaceful during their march, they were arrested because they wore army camouflage uniforms and had Biafra flags and insignia with them.
On whether or not BIM and MASSOB were proscribed like the IPOB, the commissioner said that they would vet the persons arrested to see if they belonged to IPOB to know what next to do with them.
"We are profiling them and when we finish they would be charged accordingly.
"The legal department is there. They will advise us before we know what else to do," he said.
However, the leadership of BIM and MASSOB in Aba said the police arrested 115 of their members in the commercial city.
The Zonal Leader of the group, for Abia South, Mr Fredrick Onyenucheya disclosed this to newsmen at the Nigerian Union of Journalists (NUJ) office on Tuesday.
Onyenucheya was accompanied by Chief Obi Anyanwu, the Zonal Leader for Abia Central.
He said about 200 members gathered at Umuorieoma junction near Osisioma junction by 9 a.m and were peacefully marching to No 154 Faulks Road to celebrate the 18th anniversary of hoisting the Biafra Flag in Aba.
"At a point on Faulks Road, at about 10.10 a.m, the Nigerian Police came and began to shoot tear gas canisters at us and many of our members were injured and they arrested over 115 members.
"They came with over 20 Hilux vans with which they took our members. We want to say that it is unfair for the police to be intimidating and harassing innocent and peaceful citizens moving on the road without disturbing anybody.
"We were only going there to celebrate our anniversary and nothing more. We did not ask anybody to sit at home but to go about their businesses.
"We want to tell the Nigerian Police to release our members they arrested unconditionally because we were on peaceful demonstration," he said.
He said that the celebration was a programme going on in all the South East zone of Nigeria and wondered why members in Aba were being singled out for arrest and molestation.
Onyenucheya said that they would want the Nigerian Police to know that they could not be cowed, adding that "no amount of intimidation and harassment can stop us until Biafra is actualized," he said.

Load more