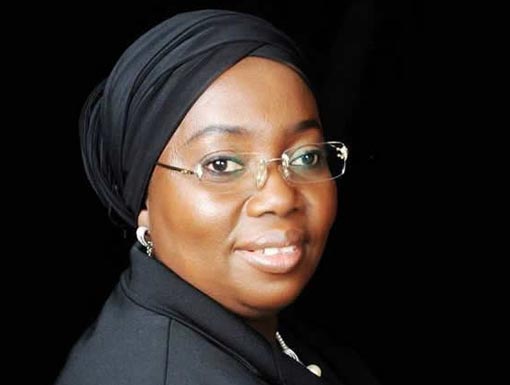 By Kazeem Ugbodaga
At least, 11,895 private schools in Lagos State are illegal, Deputy Governor, Dr. Oluranti Adebule disclosed on Friday
Speaking at a ministerial press conference in Alausa, Ikeja, Lagos, Southwest Nigeria, Adebule said out of the 17,000 private schools identified in the state, only 5,105 were approved, meaning that others were operating illegally.
The illegal schools' figure represents 71 percent of unapproved and illegal schools in the state, but Adebule said government was not interested in applying punitive measure to stem the tide.
She said government preferred to implement what she called 'internal discipline' on the illegal schools, rather than shutting them down and stopping them from operating.
She added that in the last one year, 369 letters of approval were issued to private primary, secondary and vocational schools after due completion of the approval process.
"The number of approved schools stands at 5,105. A new edition of guidelines for registering public and private schools in Lagos State was produced and published to guide all stakeholders on the requirements. A directory of all approved Schools has also been updated with numbers assigned to all the schools based on Local Government Areas for ease of reference," she said.
On infrastructure development, the deputy governor said the government had spent N4.8 billion in the last one year to rehabilitate and renovate schools in the state.
'The resolve of this administration to improve the learning environment, by upgrading existing infrastructure and providing new ones in order to create a conducive teaching and learning environment for teachers and pupils, received a boost as 160 projects awarded for rehabilitation of schools were completed in the last one year at a cost of N4.8 billion," she stated.
To stem the intrusion of hoodlums into Schools, she disclosed that the government began the provision of security infrastructural facilities (Watch Towers, Security Alarm Systems, and Floodlights) and perimeter fence construction, which she said had been completed at Model College Igbonla, while work was ongoing in other schools, including Model Colleges at Igbokuta, Ketu-Epe, Agbowa-Ikosi and Kankon.
"Rehabilitation of classroom blocks awarded in November 2017, have been completed in four schools while others are at various stages of completion. Construction of new block of classrooms are on-going in eight schools, including the world class model of block of classrooms at Awori College, Ojo;  Angus Memorial High School, Somolu and Lagos City College, Sabo-Yaba. The various projects, most of which were awarded in November last year at a total cost of N3.6bn are in various stages of completion," she disclosed.
Adebule also said in pursuance of government's policy of expanding access to quality education and her bid to lessen the burden of parents in the academic pursuit of their children and wards, the administration paid WAEC the sum of N714,106,800 for the examination and administrative fees of 49,554 SS III students who sat for the March/May 2017 West African School Certificate Examination in the State.
According to her, in 2017; 67,434 students sat for the Mock Examination while 50,777 students were successful but that only 49,554 remained in government schools as at the time of paying for WASSCE.
Adebule further disclosed that 10,592 pupils wrote the examination for placement into Model Colleges/Upgraded Secondary Schools, adding that 5,530  successful candidates who scored 65% and above were admitted into various Model Colleges/upgraded Secondary Schools in the State for the 2017/2018 academic session.
On placement test for Primary 6 pupils from both public and approved private primary schools into public junior secondary schools for the Y2017/18 academic session, the deputy governor disclosed that the examination recorded 95.61% pass.
"A total number of 152,882 pupils sat for the examination out of which 146,166 candidates who scored 50% and above were placed into JSS1 in the various public secondary schools in the State," she said.
Load more