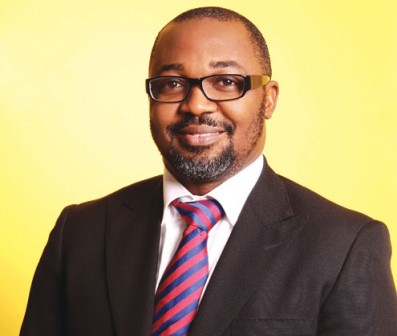 MultiChoice Africa, the continent's leading video entertainment services provider, Wednesday announced a bold new Pan-African social investment initiative – the MultiChoice Talent Factory (MTF) – aimed at igniting and growing Africa's creative industries into vibrant, economic centres.
"The African development story has long been defined by investment in the vast mineral wealth on the continent, leaving our creative industries to fend for themselves on the fringes of economic development for far too long. As a result, the film and television industries have not developed at the same rate as other industries on the continent, and not for a lack of talent, passion or imagination," says John Ugbe, Managing Director, MultiChoice Nigeria.
"We are abundantly blessed in these areas, however, the space given for this expression has at best been limited and at worst, been relegated to the fringes of the mainstream economy, leaving in its wake, unfulfilled dreams, unexplored talent and unwritten stories. As an African business, MultiChoice, together with our valued partners and stakeholders across the continent, have collaborated to make a positive socio-economic impact in the communities in which we live and work through the MultiChoice Talent Factory initiative."
He further states, "There is no better time than now; this being MultiChoice's 25th year of operations in Nigeria, for a project of this scope to concretize what we stand for as an organisation, as it lays a foundation that will foster economic growth for tomorrow's leaders, and by extension our continent.
For over two decades, MultiChoice has been committed to investing in the development of original African programming and showcasing it on the DStv and GOtv platforms across 49 sub-Saharan African countries. The launch of MTF forms part of the company's new strategy of furthering this investment through *creating shared value by using its core business resources, people, skills and networks to affect a positive change in society that yields benefits for the business and society.
The MTF initiative will deliver three touch-points that launch throughout the year, the MTF academies, Masterclasses and the MTF Portal. The first to launch is the MTF Academy, a 12-month educational programme aimed at furnishing 60 deserving, young, talented people who want to work and innovate in film and television production.
The MTF Academy students will be provided with skillsets to develop their talent, connect with industry professionals and tell authentic African stories through a comprehensive curriculum comprising theoretical knowledge and hands-on experience in cinematography, editing, audio production and storytelling. The programme will take place at three regional MTF Academies based in Nigeria for West Africa, Kenya for East Africa and Zambia for Southern African countries and will be overseen by acclaimed local film & TV industry experts. In West Africa, Mr. Femi Odugbemi, has been appointed as the Academy Director for the hub.
"Professional training is key to success in any occupation. We need interventions like the MTF so that emerging filmmakers are better equipped in the creative processes that have scholarship and technology at their foundation," says Odugbemi, MTF Academy Director for West Africa.
He adds: "We must consciously build capacity so that our next-generation filmmakers and producers can also create wealth and create employment by being entrepreneurs as well."
During the course of the programme, MTF Academy students will produce television and film content that will be aired on our local M-Net channels across the MultiChoice platform including Africa Magic, Maisha Magic East, Maisha Magic Bongo, Zambezi Magic, M-Net and SuperSport to reach African audiences on the DStv and GOtv platforms.
Upon graduation from the MultiChoice Talent Factory Academy, the MTF student will leave the Academy with the knowledge and skills to contribute professionally to the film and television industry.
CALL FOR ENTRY OPENS TODAY:
MultiChoice is calling all aspiring young film & TV creatives to apply for the MTF Academy from today, 30 May 2018, on www.multichoicetalentfactory.com. The Call for Entry will close on 05 July 2018. The 60 post-school MTF students (20 for each region) – will be selected from *13 African countries where MultiChoice operates -will have an exciting opportunity to hone their television and film production skills in the company of industry experts during the year-long programme that will begin on 01 October 2018.
Join the MTF social media conversation on the hashtag #multichoicetalentfactory and follow/join:
· Instagram: @multichoicetalentfactory;
· Twitter: @MCTalentFactory
· Facebook: @multichoiceafricatalentfactory
Load more