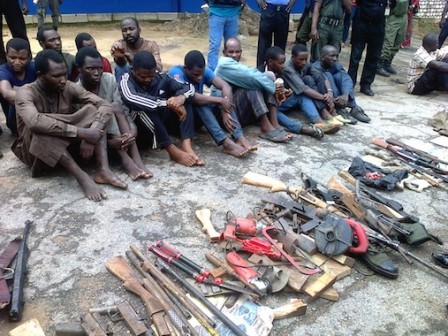 Reports reaching PMNEWS say 37 passengers have just been abducted along the notorious Kaduna-Abuja (Birnin Gwari) road by suspected kidnappers.
Two weeks ago, 164 passengers were abducted and are still missing and the government has made little or no effort to rescue those abducted.
Following repeated abductions along the dangerous road, the Inspector-General of Police, Alhaji Ibrahim Idris recently deployed his men to the highway to arrest the kidnappers. More than 30 suspected bandits and suspected kidnappers were arrested and paraded by the police in Kaduna as perpetrators of the heinous crimes along the road.