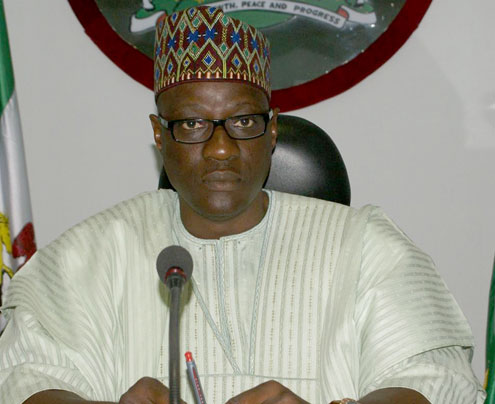 Kwara State Governor, Alhaji Abdulfatah Ahmed has disclosed that N8.6billion was expended for infrastructural development across the state.
Ahmed made this known on Thursday in Ilorin while briefing newsmen on the occasion of the 7th anniversary of his administration.
According to him, the money was sourced from the Kwara Infrastructural Fund.
Ahmed said that N3.5billion was spent on capital projects in Kwara Central, N3.2billion for Kwara South, while N2.9billion was spent on infrastructure in Kwara North.
He said his administration at inception, approached governance from the angle of continuity of projects on ground and initiated new projects.
"We took over projects we met on ground to completion levels and started new projects across the state.
"From the modest perspective, we have been able to meet our campaign promises to the people of the state," Gov Ahmed said.
To fast track human and economic development of the state, Ahmed said his government created Small and Medium Enterprises Agency with an initial capital of N250million but rose to N3.2billion.
He said over 2, 000 cooperative groups were empowered and supported by the government.
The governor explained that Artisans Congress made up of 53 associations also benefitted from the scheme.
He said the government renovated about 600 classrooms across the state and reduced the school fees of the state university in Malate by 30 per cent.
Ahmed also said the building of an ultra-modern Engineering Faculty in KWASU was started and would be completed soon.
He said that his administration renovated five General Hospitals and 50 primary health care centres across the three senatorial districts of the state to make health care accessible to the people.
According to Ahmed, the Health Insurance scheme was expanded and now covered five local government areas in a bid to improve accessibility to healthcare service.
He added that the law to domesticate the Health Insurance scheme has been passed by the House of Assembly.
This, Ahmed said, would enable the common man and woman to access quality health with just between N1, 000 to N2, 000 yearly.
According to him, 21 road projects covering about 250kilometres inherited by his government were completed, while another 22 road projects were initiated across the state.

Load more