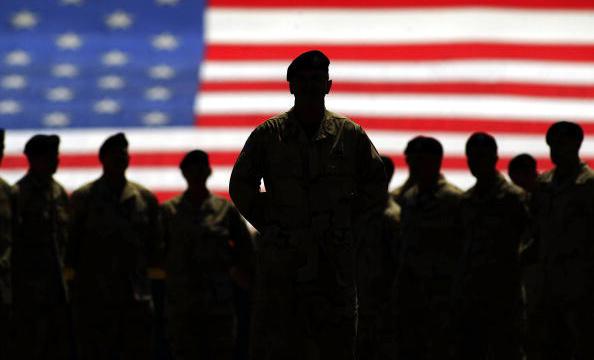 The U.S. military is increasing spending on a secret research effort to use Artificial Intelligence (AI) to help anticipate the launch of a nuclear-capable missile, as well as track and target mobile launchers in North Korea and elsewhere, sources said.
The effort has gone largely unreported, and the few publicly available details about it are buried under a layer of near impenetrable jargon in the latest Pentagon budget.
But U.S. officials familiar with the research told Reuters there are multiple classified programs now under way to explore how to develop AI-driven systems to better protect the United States against a potential nuclear missile strike.
If the research is successful, such computer systems would be able to think for themselves, scouring huge amounts of data, including satellite imagery, with a speed and accuracy beyond the capability of humans, to look for signs of preparations for a missile launch, according to more than half a dozen sources.
The sources included U.S. officials, who spoke on condition of anonymity because the research is classified.
Forewarned, the U.S. government would be able to pursue diplomatic options or, in the case of an imminent attack, the military would have more time to try to destroy the missiles before they were launched, or try to intercept them.
"We should be doing everything in our power to find that missile before they launch it and make it increasingly harder to get it off (the ground)," one of the officials said.
The Trump administration has proposed more than tripling funding in next year's budget to 83 million million for just one of the AI-driven missile programs, according to several U.S. officials and budget documents.
The boost in funding has not been previously reported.
While the amount is still relatively small, it is one indicator of the growing importance of the research on AI-powered anti-missile systems at a time when the U. S. faces a more militarily assertive Russia and a significant nuclear weapons threat from long-time foe North Korea.
"What AI and machine learning allows you to do is find the needle in the haystack," said Bob Work, a champion of AI technology who was deputy defence secretary until July 2017, without referring to any individual projects.
One person familiar with the programmes said it includes a pilot project focused on North Korea.
Washington is increasingly concerned about Pyongyang's development of mobile missiles that can be hidden in tunnels, forests and caves.
The existence of a North Korea-focused project has not been previously reported.
While that project has been kept secret, the military has been clear about its interest in AI. The Pentagon, for example, has disclosed it is using AI to identify objects from video gathered in its drone program, as part of a publicly touted effort launched last year called "Project Maven."
Still, some U.S. officials say AI spending overall on military programs remains woefully inadequate.
The Pentagon is in a race against China and Russia to infuse more AI into its war machine, to create more sophisticated autonomous systems that are able to learn by themselves to carry out specific tasks.
The Pentagon research on using AI to identify potential missile threats and track mobile launchers is in its infancy and is just one part of that overall effort.
There are scant details on the AI missile research, but one U.S. official told Reuters that an early prototype of a system to track mobile missile launchers was already being tested within the U.S. military.
This project involves military and private researchers in the Washington D.C. area.
It is pivoting off technological advances developed by commercial firms financed by In-Q-Tel, the intelligence community's venture capital fund, officials said.
In order to carry out the research, the project is tapping into the intelligence community's commercial cloud service, searching for patterns and anomalies in data, including from sophisticated radar that can see through storms and penetrate foliage.
Budget documents reviewed by Reuters noted plans to expand the focus of the mobile missile launcher program to "the remainder of the (Pentagon) 4+1 problem sets."
The Pentagon typically uses the 4+1 terminology to refer to China, Russia, Iran, North Korea and terrorist groups.