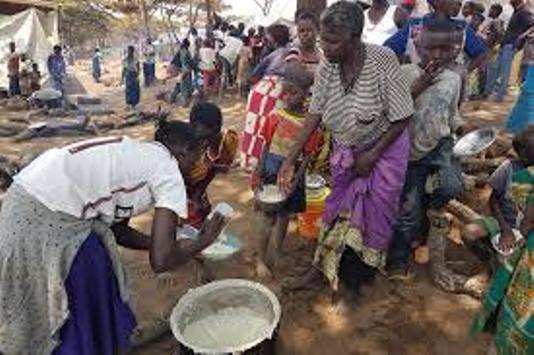 The Zambian Government expects to relocate all the Democratic Republic of Congo (DRC) refugees currently being kept at a temporary transit centre in Nchelenge District in Luapula Province by the end of July, the UN refugee agency said on Tuesday.
Zambia opened the Kenani Transit Centre August at the height of an influx of DRC refugees, with over 15,000 refugees registered so far.
However, the United Nations High Commissioner for Refugees (UNHCR) said about 6,621 refugees have been relocated to Mantapala Refuge Settlement, a permanent settlement within the same district as of May 31.
The UN refugee agency said in a statement that the government and its partners were working around the clock to ensure that the remaining refugees are relocated to the permanent settlement by the end of July.
According to the statement, the UNHCR and its partners have been assisting the government to put in place all the necessary services such as health and education required for the refugees at the new settlement.
On Monday, the agency donated an ambulance to the Ministry of Health as part of the commitment to support the Zambian government in fulfilling its international protection obligations in taking care of the refugees.
"We commend the Zambian government for continuing to offer Congolese refugees a safe place to stay.
"We are committed to continuing supporting the Zambian government as it fulfils its international protection obligations and solidarity to those fleeing conflict and persecution,'' Hashim Sharief, Head of UNHCR's Kawambwa Field Office, said.
Currently, Zambia hosts about 70,000 persons of concern including refugees, asylum seekers and others of various nationalities.