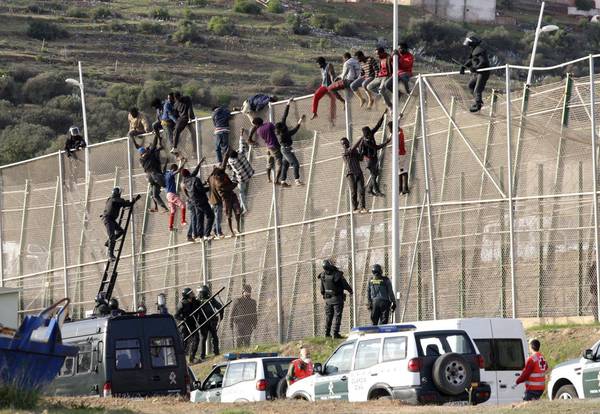 Around 400 African migrants stormed the border between Morocco and the Spanish exclave of Ceuta on Wednesday, News Agency Europa Press reported.
The migrants attempted to scale the double 6-metre high fence along the border, the agency said, citing the Spanish Civil Guard, in the first such incident in seven months.
Spanish and Moroccan security forces managed to disperse most of the migrants, the report said.
Six of the migrants had to receive medical attention, three of them in hospital, the Red Cross said on Twitter.
Ceuta, along with Melilla, is one of two small Spanish exclaves on the North African coast.
Both places experience regular attempts by migrants to enter illegally.
Injuries are common as migrants are either pushed back by border guards or try to jump down to the ground from the 8-kilometre fence.
In December 2017, around 700 migrants stormed the border fence.