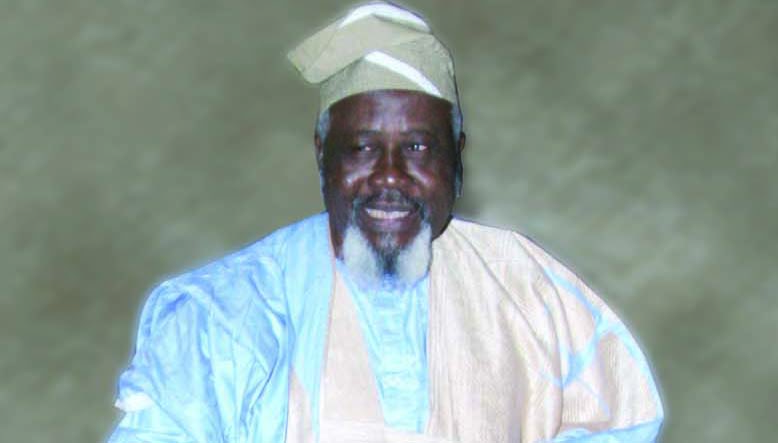 Some employees of the Independent Corrupt Practices and Other Related Offences Commission (ICPC) have paid glowing tributes to the late pioneer Chairman of the commission, Justice Mustapha Akanbi.
Speaking at a valedictory session in his honour at the commission's headquarters in Abuja on Tuesday, they described Akanbi as a man of uncommon integrity.
Acting Chairman of the commission, Mr Musa Abubakar, represented by the ICPC Commissioner on Administration, Mr Nathan Bako, said Akanbi's story could never be completely told.
"As the pioneer chairman of the ICPC, he demonstrated uncommon skills and competence in institution building, having started the commission from nothing.
"He also demonstrated that skill in his capacity and ability to manage a board of strange fellows, and he also established the foundation for integrity that ICPC is known for today.
"Majority of us pioneer staff of the commission that came in 2005 didn't know anybody, but Justice Akanbi blocked out all nepotism and corruption in the selection process of staff.
"In fact, there was something he told us: he said some of his relatives that participated in the recruitment process and excelled, that he knew that he would never be able to convince anybody that he did not influence their appointment, he turned them down. That is his level of integrity.''
Abubakar said Akanbi was an incorruptible stickler of due process and a defender of the staff against the abuses of the commission's board members then.
He stated that that late chairman was a follower and defender of the ICPC even after he left office, and remained the greatest thing to have happened to the commission both in life and death.
In her tributes, Mrs Christiana Onuogu, the pioneer Head of the commission's Legal Department, said the late Akanbi was a dogged defender of the oppressed.
Onuogu recalled how he fought for the reinstatement of a civil servant who was sacked after he blew the whistle on corruption in his office.
"Somebody came to my office and complained that he was laid off because he reported corruption and this man had been at home for five years.
"He reported some people in his office because they wanted to embezzle funds in foreign currency. He narrated the story to me, and I took him straight to my chairman and I narrated it to him.
"Do you know that Hon. Justice Akanbi took up this matter. He made sure this man was reinstated after five years.
"When this man resumed, some of those who were persecuting him were still there, and they refused to pay his entitlement.
"He came back to me, and I went back to Hon. Justice Akanbi, he took it up again and made sure that every entitlement of the man was paid. You can now clap. Hon. Justice Akanbi has fought a good fight.''
On her part, spokesperson of the Commission, Mrs Rasheedat Okoduwa, described the deceased as an elephant, a fearless fighter for justice and a man of legendary integrity.
"For us, Hon. Justice Akanbi was an elephant, a colossus who bestrode life majestically, a fearless fighter for all things just and right, a man whose personality was discussed with great awe yet he remained a study in humility, a man of honour and unblemished character in all the years he spent in the slippery slope of the Nigerian public service.
"He a man who, according to the story that was told, emerged as the pioneer chairman of ICPC because his was the only name left after a long list of names was subjected to stages of elimination, the standard for elimination being consistent integrity and impeccable character.
"Hon. Justice Akanbi was the last man standing.''
Others who spoke, including Mr Abbia Udofia, the Commissioner in charge of Corruption Monitoring and Evaluation, urged staff of the commission to jealously guard the legacy of hardwork and integrity left by him.
The session featured special prayers for the repose of Akanbi, who headed the commission between 2005 and 2016, and died on Sunday.