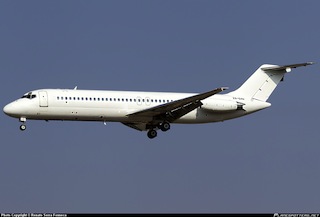 Kenyan Rescuers resumed searching on Wednesday for a small aircraft that went missing one day earlier with 10 people on board.
The plane belongs to Kenyan safari airline Flysax, a subsidiary of Kenyan budget airline Fly 540, and went missing about 60 kilometres north of Nairobi over the Aberdare mountains on Tuesday.
Pius Masaai, the National Disaster Management spokesman, said bad weather had hindered the search, and that efforts suffered a setback when a Red Cross vehicle involved in the search collided with a lorry.
Three Red Cross officials are in critical condition, Nyandarua county commissioner Boaz Cherotich told Kenyan media.
Plane crashes are not unheard of in the foggy Aberdare mountains.
In 2013, three Swiss nationals were killed when their plane crashed in the area.