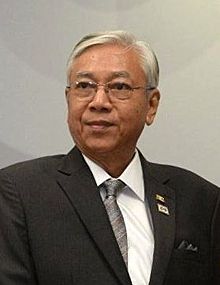 Myanma's Labour, Immigration and Population Ministry and two UN agencies on Wednesday signed a Memorandum of Understanding (MoU) to assist Myanmar Government's repatriation process of displaced persons from Rakhine State.
The agencies are the United Nations Development Programme (UNDP) and the United Nations High Commissioner for Refugees (UNHCR).
"Under the agreement, the UNHCR will join hands with Myanmar government in the implementation of the voluntary repatriation, in conducting assessments at their potential pilot project sites.
"Both will work with UNDP in preparation for recovery and resilience-based development in the potential area,'' a statement of the Ministry of State Counsellor's Office said.
Also, the UNDP will cooperate with the government in undertaking the planning process for resilience-based recovery and development that will benefit all communities.
It will promote social cohesion among the communities and support access to livelihoods.
"In 1993, Myanmar government and UNHCR signed an MoU to provide a framework of assistance and cooperation in voluntary repatriation programme from Bangladesh and about 230,000 displaced persons were repatriated under the MoU,'' it added.
Meanwhile, Myanmar has recently received first batch of 62 returnees, who had fled to Bangladesh due to the Rakhine state conflict, through Nga Khu Ya reception camp in Rakhine state.
They were also being transferred to the Hla Pho Khaung transit camp in Maungtaw after proper verification.
Myanmar and Bangladesh had reached an agreement on the arrangement concerning the return of displaced people from Rakhine state signed on Nov. 23.
The Arakan Rohingya Salvation Army extremist terrorists launched attacks on Police outposts in Rakhine State on Aug. 23, displacing a vast number of residents to areas bordering with Bangladesh.