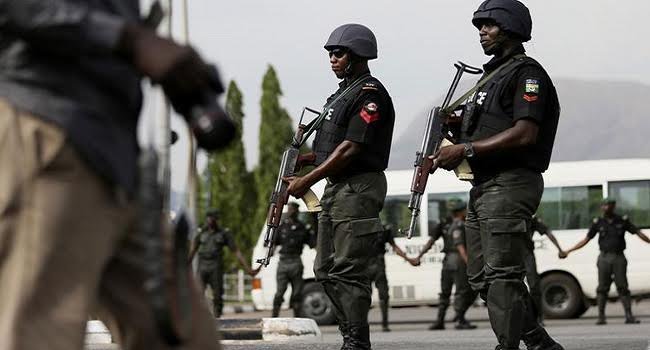 The Police Command in Lagos State, on Wednesday said it had arrested a 32-year-old house wife, after she allegedly poured hot water on her husband after altercation.
The Commissioner of Police in Lagos, Mr Edgal Imohimi confirmed the arrest to newsmen, saying the incident happened on May 29 at No. 1, Karounwi St., Ijesha in Lagos.
"This is a case of domestic violence and it has to do with a woman who surprisingly poured hot water on her husband following an altercation they had a night before.
"This is worrisome as it is coming barely a week after a woman stabbed her husband to death at Ikorodu.
"The couple had slept together, unknowing to the husband that the wife still had grudges with him over their previous altercation.
"While the husband was having breakfast in the morning, the woman boiled water and poured it on her husband.
"The man is presently at the hospital and the suspect will be charged to court as soon as possible," he said.
The commissioner advised couples having issues to talk to experts, family or church leaders, with a view to avoiding unwanted situation.
He also urged couples not to hold grudges against each other.
"With my wealth of experience, I want to advice couples having marital issues to talk to experts, it is when they keep grudges that it bottles up and they snap which leads to domestic violence." he added.
Speaking with newsmen, the suspect accused her husband of not providing for the basic needs of their children, which she claimed led to their argument.
"We have four children. He beats me whenever I accuse him of starving them of food and other basic needs.
"He did the same thing that night before I poured hot water on him the next morning.
"I never intended to pour the water on him. I did it to defend myself.
"I wanted him to give me money to feed his children. We have been living together for 13 years without paying my bride price," she said.