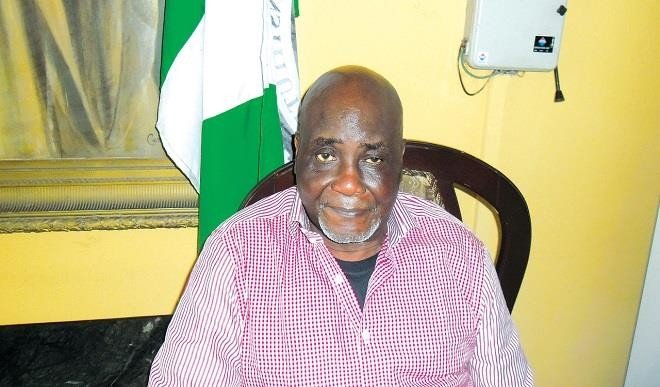 Prof. Charles Dokubo, Coordinator, Presidential Amnesty Programme (PAP), has solicited the support of Phase One leaders of Niger Delta ex-agitators to ensure Buhari's re-election in the 2019 general elections.
Dokubo made the appeal at a meeting with the Phase One leaders of Niger Delta ex-agitators on Wednesday in Abuja with over 30 members of the group in attendance.
He further enjoined them to continue to maintain peace in the region, saying "let the amnesty programme drive development in our area; let us do things that will enhance the capacity of the Niger Delta people.
"Mr President wants to win in our region and the entire country. I need your support in this regard.
"It was the All Progressives Congress (APC) that gave me this position and whatever I can do to support the party and make it win, I will do,'' he said.
In his remark, Mr Wilson Reuben, chairman of the forum of Phase One leaders of ex-agitators, expressed their willingness to work toward the re-election of President Muhammadu Buhari in the 2019 polls.
"As far as amnesty is concerned, we will work with Prof. Dokubo and as we are working with him directly; when it comes to the 2019 election, it's God that gives power.
"When it gets to that point, God will decide that and the people.
"Politics is a game of interest; every human being is a political animal as we know; so when the day comes, people out there will vote.
"If we are not ready, we would not have been here. We have channelled our challenges to him to look into it. We know that he will do well and we are ready to support him," he added.
Reuben, who commended the coordinator for his humility and cooperation, said that he was convinced that things will be different in the amnesty programme.
The leadership of ex-agitators, however, requested among others, a meeting with President Buhari to cement the emerging partnership with the Federal Government.
"We the leaders of ex-agitators in the Niger Delta want to meet with Mr. President, more so, as election is drawing near.
"We want you to take us to him, since Mr. President came on board, he hasn't met with us," Reuben said.
He also encouraged the coordinator not to be perturbed by frivolous petitions from detractors, but to be focused, firm and fair in the discharge of his duties.