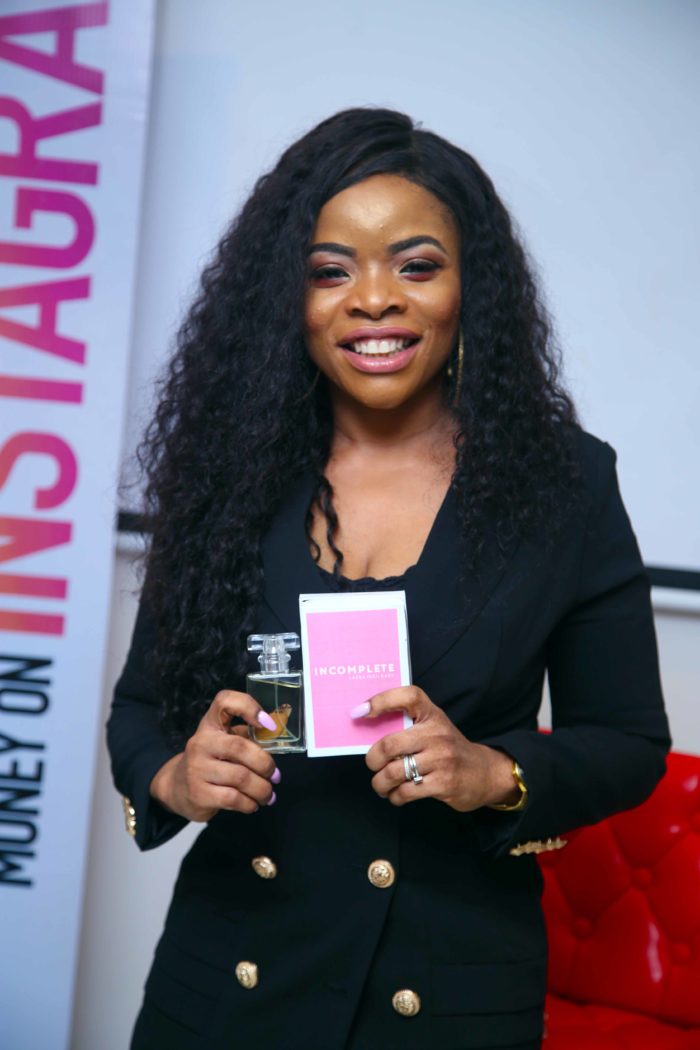 Jennifer Okundia
Known as a fashion slayer, Laura Ikeji Kanu has been a major pillar and inspiration to a lot of people world wide especially on Instagram. The mum of one, is mostly known as an entrepreneur and writer. In her first ever official press briefing on Wednesday in Lagos, the brand influencer revealed future plans for her latest fragrance -Incomplete and the Laura Ikeji Store.
PMNews: Why did you decide to launch a fragrance – "Incomplete" and not your clothing line after putting your fans in suspense for sometime?
Laura Ikeji: I love perfumes and i'm obsessed with my husband who uses good brands too so i thought why not collaborate with a curator and put one out there. The cologne is Incomplete Pink for Women and Incomplete Black for Men which has stronger smell, woody sent and it is locally made. A collaboration with my hubby.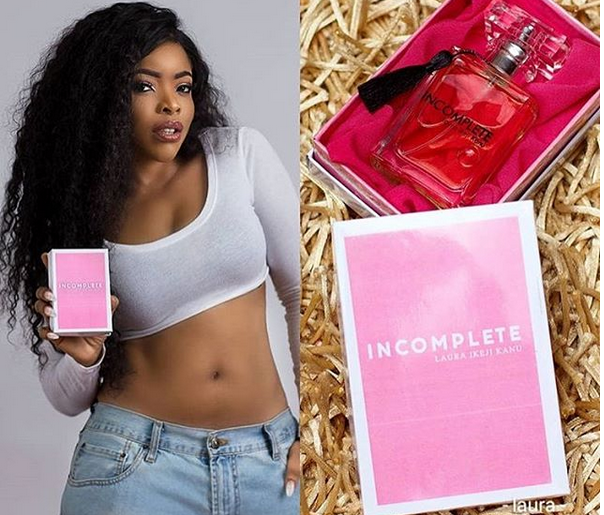 PMNews: What are your plans for Laura Ikeji store?
Laura Ikeji: To own a big mall where people can walk in buy fashion items and possible future franchise.
PmNews: When can people begin to buy shares in Laura Ikeji Store?
Laura Ikeji: I don't want to disclose such information just yet
PMNews: How are jobs Being Provided For Nigerian Youths in your store?
Laura Ikeji: My store is more like a market where various stockists come to display their wares. I currently employ over 30 staff.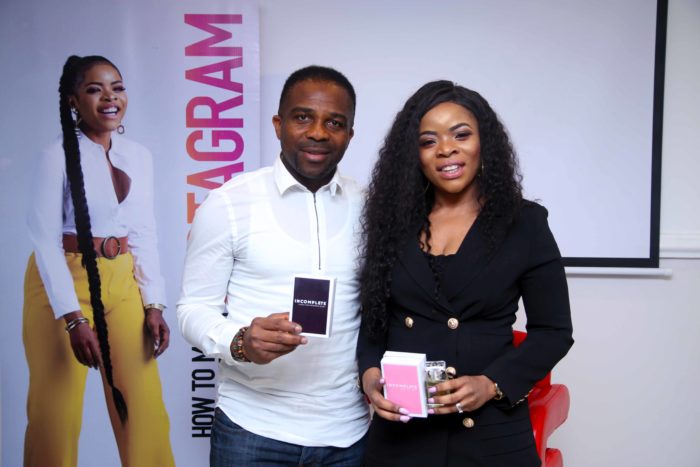 PMNews: You recently uploaded write ups on your Instagram page about how youths are suffering in Nigeria and should be helped, what have you done to empower these people?
Laura Ikeji: I empower people through knowledge. "How To Make Money On Instagram" is one way, empowerment seminars, reposting content for youths so it can go viral as well as also giving out money to people sometimes. I wrote the book to make people know they can make money on Instagram, cos i made it there. Instead of youths trolling people on social media, they should try to grow their own brand, There is so much money to be made on Instagram.
Pictures Ayodele Efunla