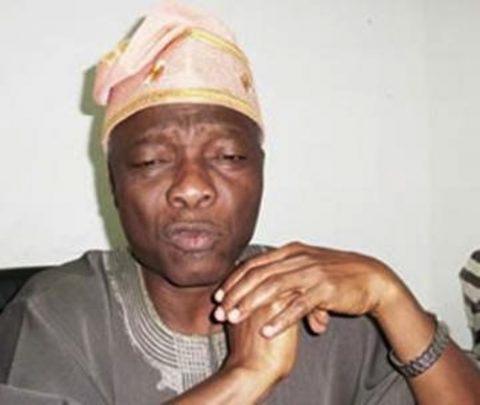 The Afenifere Renewal Group, ARG, said it welcomed the declaration of June 12 as Nigeria's Democracy Day by President Muhammadu Buhari.
ARG, in a statement on Thursday by its Publicity Secretary, Kunle Famoriyo, said since Nigeria's return to democratic rule in 1999, this announcement was the first genuine step out of several recommendations by pro-democracy activists towards weaning Nigeria off mementos of military dictatorship.
"We also welcome the national honours bestowed on Chief M.K.O Abiola, Ambassador Babagana Kingibe, and Chief Gani Fawehinmi. We will allow Mr. President to enjoy the full accolade for this announcement, to the shame of his predecessors who turned deaf ears to our appeals.
"We, however, must impress it on President Buhari that he has only taken a step out of several. We are happy that Mr. President's announcement was taken 'after due consultations' because those consultations would also have revealed that the genuine demand of pro-democracy activists regarding a posthumous honour for Chief Abiola is to have him recognised as an elected president of Nigeria, with a national monument in Abuja, named after him. This much was contained in our letter of 4th April, 2016 to you.
"That Chief Abiola is still referred to as the presumed winner of the June 12 1993 election still bears traces of anti-democracy. The presidency has access to all the information it needs to officially declare the result of that election and recognise the winner duly," the statement said.
The statement said ARG would, therefore, continue to press for this demand to erase all stamps of military dictatorship in Nigeria and make the country a truly democratic nation based on federalism principles.
"To this end, we wish to remind His Excellency, President Buhari of the persisting injustice in the murder of Ken Saro Wiwa, the need to recognise and honour every victim of the June 12 Struggle who was either extrajudicially killed or jailed, particularly Chief Mrs. Kudirat Abiola.
"Most importantly is the need to restructure Nigeria in accordance with federalism and replace the 1999 Constitution with an autonomous national constitution that can stand the test of time and bear the hallmark of 'We the people…," it stated.