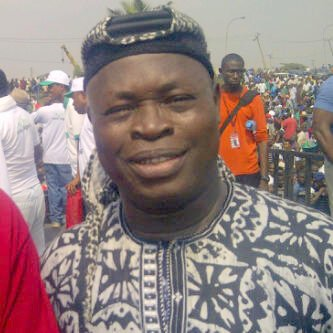 The Muslim Rights Concern (MURIC), on Thursday commended President Muhammadu Buhari for declaring June 12, as democracy day.
The Director of MURIC, Prof. Ishaq Akintola, made the commendation in a statement made available to the News Agency of Nigeria (NAN) in Abuja.
Federal Government, on Wednesday declared June 12, as Democracy Day and posthumously awarded the highest national honour of GCFR to late Chief MKO Abiola, winner of the June 12, 1993 presidential election.
His running mate, Amb. Baba Gana Kingibe was also awarded with the GCON honour while late Chief Gani Fawehinmi, the people advocate and human rights activist who struggled for the actualisation of the June 12 elections also received posthumous honour of GCON.
Akintola, while reacting to the declaration, applauded Buhari for identifying with democratic and progressive elements in the country, adding that the recognition of June 12 was another strong evidence of "change."
" This singular action has marked out President Buhari as a true democrat and a champion of liberty. It belies the allegation of dictatorial tendency leveled against Buhari by his critics.
" Buhari has taken a step in the right direction and his name will be written in letters of gold in the hall of fame.
"It is most thoughtful and highly visionary. Buhari has delivered a major dividend of democracy. He has also hearkened to the yearnings of the people."
He said that the declaration had further cement Buhari's forthrightness, courage, love of justice and flair for fair play.
" MURIC received this great news with great joy. We are overwhelmed with emotions. This is the boldest step ever taken by any civilian administration since 1999.
" June 12, 1993 was the day Nigerians in their millions expressed their democratic will in the freest, fairest and most peaceful elections since independence.
" But greedy, selfish and tyrannical elements in the military annulled that election and held the winner captive and incommunicado for four years (1994 – 1998)."
The director said that MURIC always held that May 29, which was picked by previous regimes to mark Democracy Day was fraudulent and that June 12 was far more truly symbolic of democracy in the Nigerian context.
According to him, MURIC has been issuing statements since 1999 demanding the recognition of June 12 as Democracy Day.
" We appreciate the federal government for eventually sharing this sentiment. It is, indeed, a great achievement for us.
" We doff our hats for the family of the late Abiola especially for their tenacity, doggedness and forbearance in the face of severe trials sequel to the annulment of the results of the June 12, 1993 election.
" We also send a special solidarity message to Muhammed Fawehinmi, son of late Gani Fawehinmi and his mother, Mrs Ganiyat Fawehinmi, who is indubitably a leading Nigerian amazon and the entire Fawehinmi family."
Akintola also congratulated all Nigerians for the landmark decision.