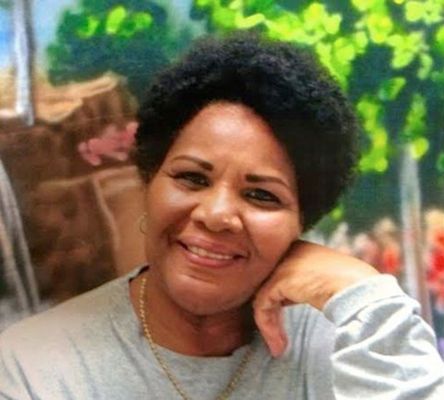 President Trump reportedly granted clemency to Alice Johnson on Wednesday, days after Kim Kardashian West traveled to the White House to advocate for the Tennessee grandmother's release.
The White House has recently assembled the pardoning paperwork for at least 30 people, with Johnson, a 63-year-old woman who has spent more than two decades behind bars for a first-time nonviolent drug offense, among those on the shortlist, some international media outlets reported.
Kardashian West met with Trump and his son-in-law Jared Kushner in the Oval Office last week in a bid to convince them to release Johnson from the federal prison in Aliceville, Alabama.
She was handed a life sentence on charges related to cocaine possession and money laundering in 1996.
Johnson was 42 when she was first imprisoned after being caught up in a cocaine trafficking plot operating out of her Memphis apartment, according to court documents.
She stashed the illicit earnings there and passed along messages to her conspirators, who authorities believe earned millions in the illegal scheme.
Kardashian West tweeted in response to the news on Wednesday, "BEST NEWS EVER!" .
The beauty mogul initially became involved in Johnson's case in October after she watched a Mic Opinion video of Johnson detailing her story from behind bars.
The reality television star tweeted the clip and enlisted the help of her personal attorney Shawn Chapman Holley for legal support.
Trump "really spent the time to listen to our case that we were making for Alice," Kardashain West told Mic after her meeting, which took place the same day as Johnson's birthday.
"He really understood," she said.
The reality Queen and business mogul recently won the 2018 Council of Fashion Designers of America Award (CFDA) first-ever influencer award.
"I'm kind of shocked I'm winning a fashion award when I'm naked most of the time," she joked during her acceptance speech.
"But this is seriously such an honor," she continued, "so thank you to the CFDA for this award."
Kim Kardashian is married to Singer Kanye West and has three children.