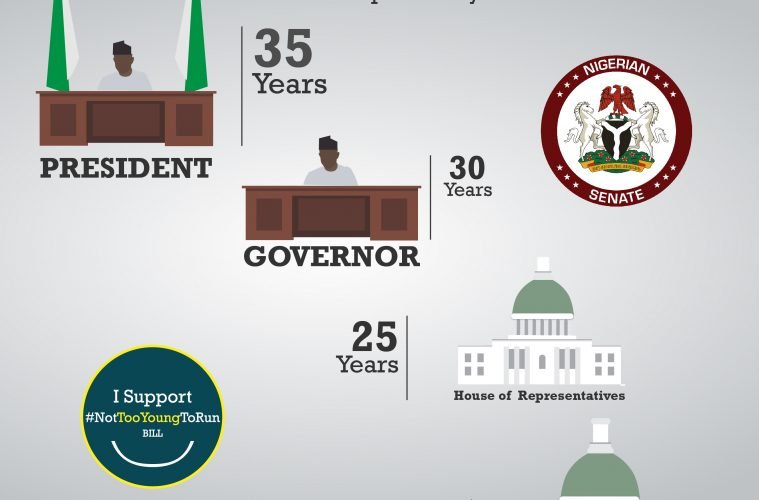 A security expert, Mr Dodeye Arikpo, on Friday, said that young people would be involved in governance in 2019 following President Muhammadu Buhari signing of the Not-Too-Young-To-Run bill into law.
Dodeye, a retired staff of the Department of State Service (DSS), and an aspirant for Cross River Central Senatorial District said this while addressing students from Cross River Central in Calabar.
According to him, the signing of the bill will give the young ones a sense of belonging and the constitutional backing to seek for elective positions at all levels.
He said his coming out was to enjoy the provisions contained in the bill as well as to inspire other youths to political positions.
"2019 will experience a massive movement of youths into elective offices. I am 47 years; I have the energy, courage and credibility to seek for an elective position.
"I am contesting for Senate because I am qualified for the position taking into cognisance my service records, exposure and contacts.
"I am a youth like all of you here and that is why I have decided to invest in your support because we are the future leaders of our great state and Nation.
"True wealth lies in the hands of people around you and that is my greatest achievement. Power is about service, no one should see it as a tool for oppression,'' he said.
He told the students that his service would foster growth, prosperity and unity among the people of Cross River Central Senatorial District.
Responding, Mr Emmanuel Obeten, President of Central Students Association (CENSA), assured Dodeye that the association would mobilise students with Permanent Voters Card to support his ambition.
Obeten added that Dodeye's ambition would spur more youths into seeking for elective positions in the state and the country at large.
Load more