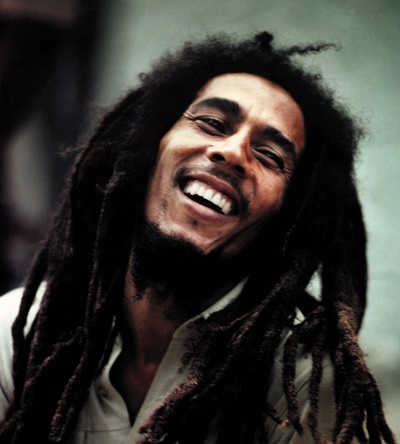 A film biopic of late legendary reggae singer, Bob Marley, is being developed by his eldest son Ziggy Marley and Paramount Pictures, Hollywood.
The movie, as confirmed by the film studios on Thursday, will focus on the life story of the global music icon; although actors have not been confirmed.
Marley's life story has been told numerous times in documentaries, including in 2012's Kevin Macdonald-directed unflinching 'Marley'.
He died at age 36 of cancer after rising from the hard streets of Jamaica's Trenchtown to global superstardom in the 1970s.
His most notable songs "One Love," "Three Little Birds," "No Woman No Cry," "Redemption Song" and "War' addressed challenging themes such as 'love' and 'freedom'.
Marley's musical steady rise began in 1963 with his band 'The Wailers' which took him through a fertile mid-1970s peak.
His blend of ska, rock steady and reggae exploded onto the global stage on classic albums including 'Catch a Fire' (1973), 'Burnin' (1973), 'Rastaman Vibration' (1976) and 'Exodus' (1977), which sold more than 75 million copies.
His son Ziggy Marley, who is a Grammy recipient, recently released his seventh solo album, 'Rebellion Rises'and previously produced the video 'Bob Marley & The Wailers: Easy Skanking' in Boston '78.
He also executive produced the documentaries 'Bob Marley Legend Remixed, Marley' and 'Marley Africa Roadtrip'.
Load more