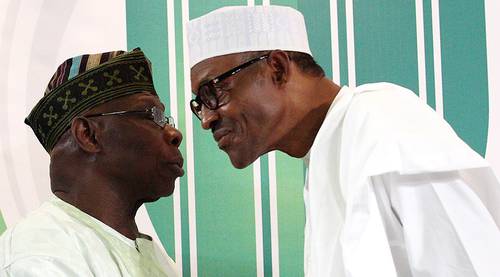 Former president, Olusegun Obasanjo has cried out that the government of President Muhammadu Buhari has placed his name on the watch list because of his recent frank comments.
He alleged that Buhari had perfected plans to frame him up for fathom crime.
The former president, in a statement issued on Friday in Abeokuta by his media aid Kehinde Akinyemi, said impeccable sources within the nation's security system had informed him that his name is on the Watch List.
According Obasanjo, he would not have reacted to the information as provided by the top security sources, but for the fact that those who obliged him with the information, were not known for frivolities and flippant talks.
Obasanjo stated that he cried out because of the fact that the present administration had allegedly exhibited apathy which had resulted in the loss of lives and wanton destruction of property on a daily basis around the country.
The former president alleged that there were plans by security operatives to hang the crime on his neck, saying that the Buhari administration was bent on blackmailing him because of his State of the Nation Special Statement on January 23, 2018.