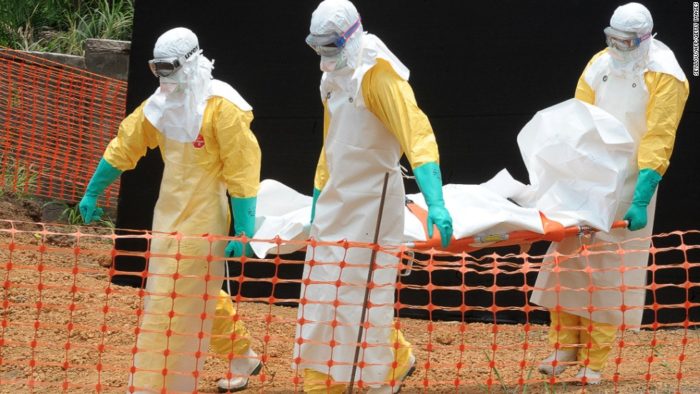 Congo has made great strides in fighting Ebola, but the virus is not yet under control, a senior World Health Organisation (WHO) official said on Friday, a month after an outbreak was declared in the country.
WHO Emergency Health Chief, Peter Salama, said this at a news conference in Geneva.
Health workers have so far tracked down 91 per cent of the more than 600 people, who are known to have had contact with infected patients, Salama.
Of those, who were tracked down, 98 per cent were vaccinated.
"That gives us a lot of source for optimism. In summary, there has been very strong progress in outbreak response,'' Salama said.
According to the latest data, 62 cases and 27 deaths have been reported in Congo, up from 54 cases and 25 deaths one-and-a-half weeks ago.
Among the reported cases, 38 have been confirmed by laboratories so far.
Salama warned, however, that even one undetected patient, who goes on to infect others could lead to a new spike of Ebola, a fever disease that can lead to bleeding and is highly lethal.
WHO is now entering a new phase in which it moves its focus from urban areas to the extremely remote forest areas in north-western Congo where the outbreak began.
"We are cautiously optimistic, but there is a lot of very tough work to do to be able say we are on top of the outbreak," Salama said.