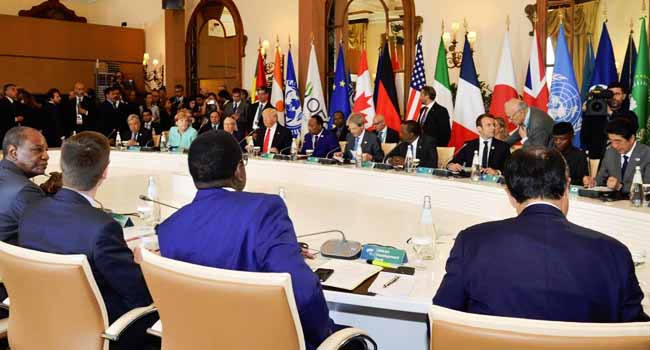 According to a survey commissioned by dpa and published on Friday almost half of all Germans questioned, see the G7 summit in its current form as superfluous.
With the wide gulf between the European Union and the U. S. more than a quarter of the 2,040 people polled by the YouGov institute suggested excluding U.S. President Donald Trump from the deliberations at least temporarily.
Just under a fifth expressed the view that the exclusive gathering of world leaders should be completely abolished, while barely a third was in favour of retaining the annual meetings that date back more than 40 years.
The summit, attended by the United States, Germany, France, Britain, Canada, Japan and Italy, is meeting on Friday and Saturday in Quebec, Canada.
Its deliberations are being overshadowed by punitive tariffs imposed on the EU by the U.S. on aluminium and steel.
Trump's withdrawal from the nuclear deal with Iran has also angered the EU.
The German coordinator for transatlantic relations, Peter Beyer, came out in support of the summits.
"If one has problems with a partner there, that should not lead to terminating the entire round,'' he told dpa. "The others in this circle should then stand up for Western values.''
Beyer was nevertheless sceptical about the chances for rapprochement between the EU and the U.S. "I'm afraid I don't really believe that the Gordian Knot will be cut through there,'' he said.