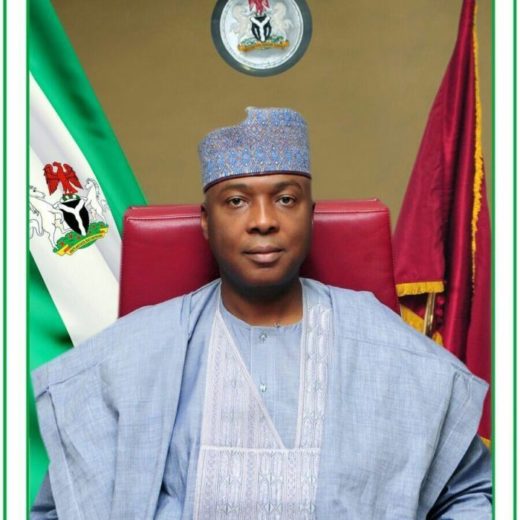 Hon. Moshood Mustapha, a former member of the House of Representatives, says he has no hand in the rift between Senate President Bukola Saraki and the Inspector General of Police, Ibrahim Idris.
Mustapha, a governorship aspirant in Kwara, said this in a statement on Friday in Ilorin.
The former Special Adviser to the Senate President on Special Duties said his recent visit to Idris was personal.
"My attention has been drawn to the rumour going round that I am the brain behind the IGP and Saraki saga.
"Therefore, I find it expedient to lay the matter to rest once and for all.
"I want to state that the accusation is unfounded, baseless, untrue and an attempt to malign my person and that is totally unacceptable.
"I am a very upright and principled person and it is not in my nature to bring down others for self-aggrandisement," he said.
He said his relationship with the senate president had spanned several years, adding that he would continue to hold Saraki in high regard in spite of their current different political platforms.
"Therefore, I will never do anything to instigate people against him and I am sure he is aware of this fact.
"The Senate president does not have any criminal record that I know of and he never indulged in any criminality throughout the period I worked with him.
"So, why will I meet with the IG to indict him?
"I will advise the detractors to count me out of this issue and take caution with the way they politicise a complex security issue such as this," Mustapha added.
He said his visit to the police headquarters was to meet some friends who were his colleagues during his days in the Nigeria Immigration Service.
"I am a social networker and I maintain a cordial relationship with everyone across all spectrum but that does not imply that I will use my connection to tarnish someone's image.
"The issue between the IGP and the senate president, who is the number three citizen of Nigeria, is quite unfortunate and it shouldn't have degenerated to this level.
"But I am confident that everything will be resolved amicably and everyone responsible for the attack that led to the loss of lives in Offa will be dealt with accordingly.
"I sympathise with the family of the dead and pray that God grant the deceased eternal rest," he added.
Mustapha added that since he announced his governorship ambition, he had been a victim of series of attacks, adding that he remained undeterred.
"Nevertheless, my level of endurance has its limit; I will not condone any attempt to link me with an issue I know nothing about. I challenge anyone with proof of my involvement to come out with evidence.
"My gubernatorial ambition is geared toward delivering the dividends of democracy to Kwarans and I want to focus on that goal without all these unnecessary distractions," he said.