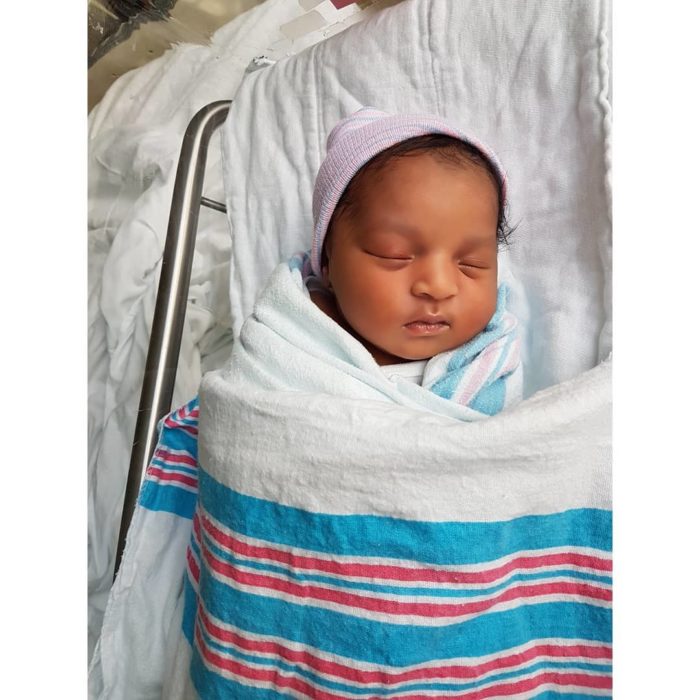 Jennifer Okundia
Wardrobemerchant as she is popularly known on Instagram who has been off the shores of Nigeria to prepare for her child birth in the U.S has not seized selling her fashion items as a result of her pregnancy.
The fashion enthusiast and business woman in her pregnant state handled her business page on social media professionally thanks to a proper business structure. Even though she had been away for a while, her customers did not suffer.
Giving birth to her baby girl is something she is grateful for as she posted a picture of the beautiful girl with the caption:
Somebody shout Halleluyah!;
The Miracle child I was baking that kept me physically absent from @WardrobeMerchant for a long while.
.
This pregnancy journey was tough! The devil tried it one, two, many times but my God said NO!!! I just want to say the most sincere Thank you to Jesus who made this amazing miracle possible. Thank you Father for my 4kg that I welcomed barely few days ago. I have wanted a daughter all my life.
.
Thank you Lord for the grace, wisdom and knowledge to run @WardrobeMerchant. Thank you for the amazing @WardrobeMerchant team. Each and every single one of you.
.
If you attended the PopUp shops I organized end of last year, I was already carrying my baby and despite all the high risk the doctor hammered into my ears I still did it. The 2nd pop up shop, I was personally doing live videos for people who couldn't attend to make their purchases. You guys stressed me that day sha, but I did everything afraid and put the rest in God's hands.
.
And later, the devil showed up to destroy. High blood pressure I have never had, hyperventilation, migraines, mega swollen feet and moreee till I gave birth. But in the end, it all ended in praise to the glory of God's name.
.
Being a small business owner through it all, I can't explain how I did it and still doing it, because I'm not back to Naija, yet. I'm so tempted to do a live video to share how I did but it's been a while. Plus my nose is still swollen😂😂I'm vain🙈. If u want me to, drop a comment.
.
Shout out to the baddest @themilkbooster_ who is offering me the breastfeeding consultation and goodies to feed my baby girl. And to @ShredderGang who did everything possible and shipped my postpartum belt for Free to the US before my delivery. All because of a hiccup delivery in Lagos. Amazing vendors.
.
Most importantly, please feel free to welcome my baby girl with a word of prayer.