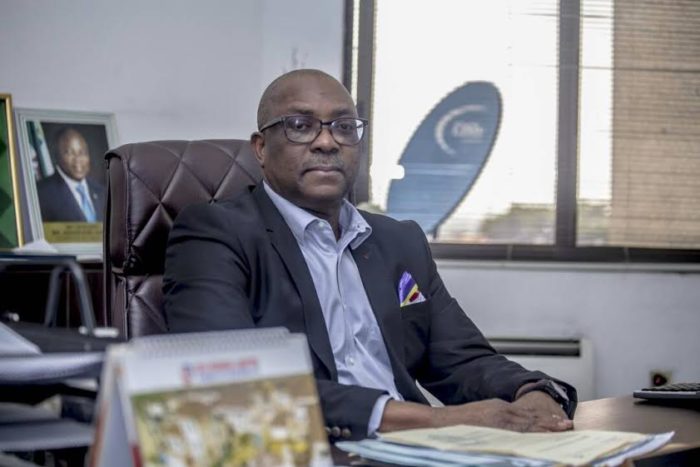 The Agbowa Community leaders and its environs have visited the Lagos Water Corporation, LWC, Otta-Ikosi Regional Water Scheme in appreciation of improved Water supply/delivery to the Agbowa communities and it's environs of Lagos State.
The delegation was led by some regents, chiefs and representatives from the 11 communities in Ikosi, Ejinrin and Imota LCDAs of Lagos State served by the 4MGD (Million Gallons per Day) Regional Water Scheme.
While lauding the the efforts of the management of the Corporation led by the Managing Director/CEO, Engr. Muminu Badmus, the regent of Orugbo Iddo, Chief Nureni Liasu said, "we are present here today to show our sincere appreciation to the Management of the Corporation for improved Water supply to our communities.
"For some time now, water supply to our communities has improved greatly, so, we decided to visit the waterworks to show appreciation to Lagos Water Corporation".
The Alashe of Otta-Ikosi, Chief Oluwafemi, enjoined the corporation to provide public fountains within the communities and also, pledged their support by sensitising the people in their respective communities on the need to pay water bills as when due.
He however, implored the corporation to be consistent in service delivery, adding that reported burst pipes within the areas should be addressed promptly.
While receiving the Agbowa delegates to the Water Scheme, the LWC Zonal Sales and Commercial Manager (Ikorodu Team Leader), Mrs. Dawodu Bukola thanked the visitor for their appreciation and promised consistency in Customers Service Delivery.
The Otta-Ikosi Production Manager, Mr. Balogun Kamor, while taken the delegates round the LWC facilities, urged them to protect the project jealously, noting that potable water supply is parts of the efforts of the State Government, through Lagos Water Corporation to bring water to every home in the State.
The Otta Ikosi Regional Water Scheme was commissioned on the 19th May, 2016 to supply potable to Otta Ikosi and its environs.
This signified a milestone in the delivery of sustainable water infrastructure to bring succour and alleviate the water challenges of the beneficiary communities located in Epe and Ikorodu local Government areas.
The water supply scheme is a modern-day water scheme serving 11 communities between Itokin and Agbowa communities.