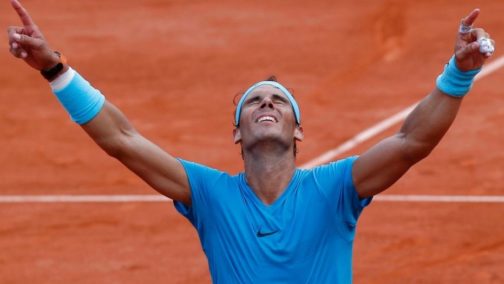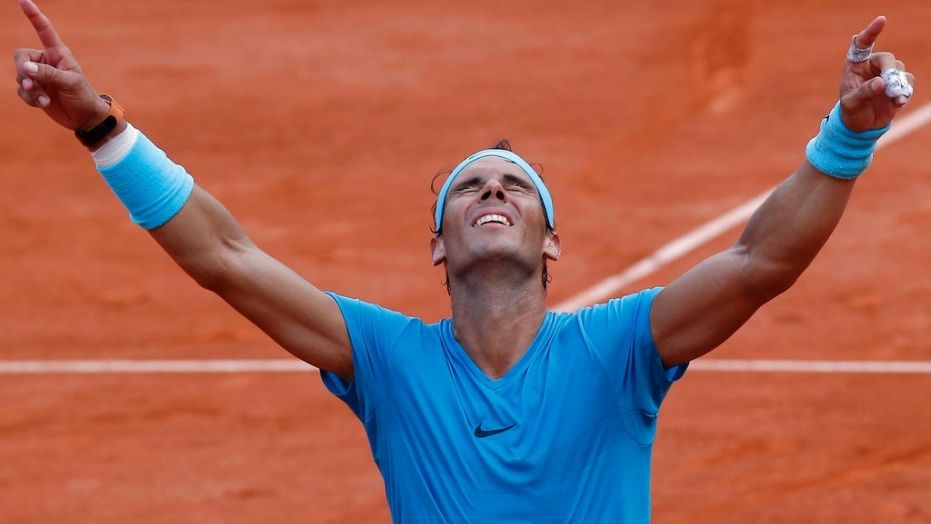 Rafael Nadal kept his crown for the 11th time at Roland Garros on Sunday, wearing down Austrian challenger, Dominic Thiem 6-4 6-3-6-2 to win another championship in the French capital.
Expectations that Nadal would flounder fizzled out in the first set after Nadal shook off Thiem's cancellation of his 2-0 lead.
Nadal had broken Thiem's first game.
But Thiem broke straight back with his second forehand winner of the game flying past a rooted Nadal.
Still with no Hawkeye at Roland Garros, chair umpire incorrectly overruled line call which would have seen Thiem level at 3-3. But the Austrian saved two break points and won the lengthy game anyhow.
Nadal broke to love to clinch the opening set as Thiem undid all of his earlier hard work with a third forehand unforced error of the game into the net.
In the second set, Nadal piled on the pressure at the start, taking his fifth break point of another marathon game as Thiem sent a wild backhand long.
Thiem brought up break point with a perfectly-judged drop shot after Nadal was given a time warning, but the defending champion then won two exchanges at the net and held to move one game from the set.
Nadal won the set 6-3.
Nadal's win at Roland Garros takes his overall Grand Slam trophies to 17, three behind Roger Federer.