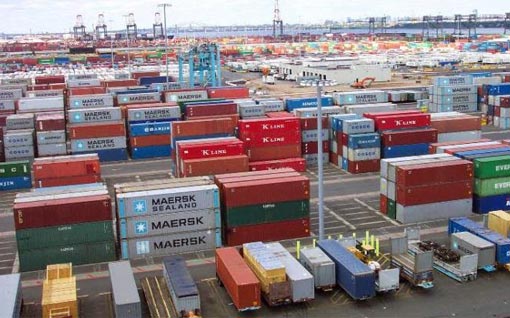 The Nigerian-American Chamber of Commerce (NACC) says it will engage the US government in meetings and memoranda to create favourable trade deals for Nigeria.
Mr Oluwatoyin Akomolafe, President of NACC, made the assertion in an interview with the News Agency of Nigeria (NAN) in Lagos.
He said that securing favourable trade tariffs for Nigeria would enhance economic cooperation, promote business and services and shared prosperity between both countries.
"In order to do that, we will mobilise to push the US government to create better trade deals for Nigeria directly, in order to reduce our dependence on oil, as well as our increasing engagement with China.
"Here in Nigeria, we have seen an increase in Chinese investments in infrastructure, development and with the recent currency swap.
"It is our desire to reduce our importation of goods and dependence on oil, and therefore it is imperative to work to shape memoranda that will push the United States to create favourable tariffs for Nigeria.
"To that end, we will begin talks and plans to create the types of tariffs we will like to see here in Nigeria," he said.
To achieve this, Akomolafe said that the chamber would organise more trade delegations to US and also encourage its sector groups to embark on trade missions to promote Nigeria's interests.
Moreover, he noted that the tariffs instituted by President Donald Trump regarding trade would have a rippling effect across the globe, especially the tariffs imposed on China.
"In response to these tariffs, China has suspended tariff concessions on 128 items of US products including pork and fruits.
"A trade war between these economic giants will push African nations including our dear country, Nigeria, into harsh financial climates.
"Here in Nigeria, we import almost everything from China; if the Chinese have to pay more to trade with the US, those extra expenses will be passed on to Nigerian consumers which will result in imported inflation.
"To combat this and its potential ripple effects on the global stage, we must work together to make sure we are not casualties in any impeding trade war," he said.
He stressed that the chamber would collaborate and strategise on ideas that could be pitched to US toward influencing favourable trade policies.