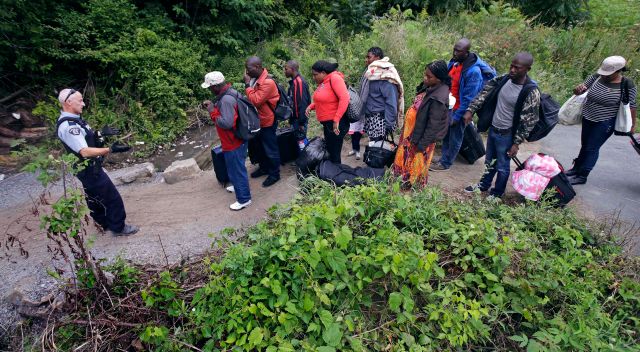 The U.S. Attorney-General Jeff Sessions on Monday said that the screening of illegal aliens seeking political asylum should be toughened.
False claims of persecution back home made by 80 per cent of illegal U.S. border crossers who seek political asylum to have prompted a crackdown.
"The vast majority of the current asylum claims are not valid,'' Sessions told an audience that included 18 immigration judges recently assigned to detention centers near the U.S.-Mexican border.
"Today i will be issuing a decision that restores sound principles of asylum and long standing principles of immigration law.''
Sessions noted that for the last five years, only 20 per cent of asylum claims have been found to be meritorious after a hearing before an immigration judge.
Illegal border crossers routinely claim they entered the United States to escape persecution, after which they are released with a promise to show up at a scheduled court hearing on their asylum claims, Sessions explained.
"Saying a few simple words claiming a fear of return is now transforming a straightforward arrest for illegal entry and immediate return into a prolonged legal process, where an alien may be released from custody into the U. S. and possibly never show up for an immigration hearing,'' Sessions said.
Sessions faces criticism in Congress for a recent policy that separates children, including toddlers, from parents who illegally cross the U.S.-Mexico border.