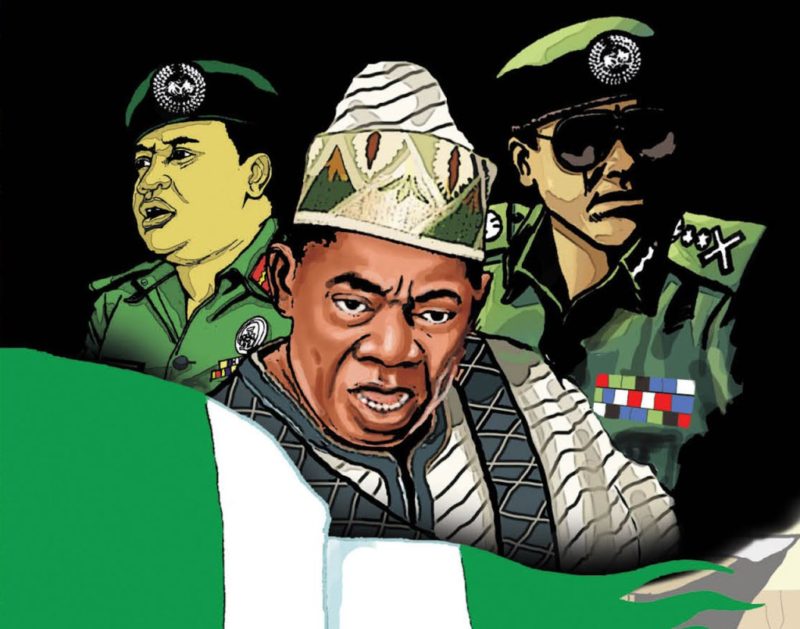 A cross-section of Nigerians in Europe on Tuesday commended president Muhammadu Buhari for recognising June 12 as Nigeria's Democracy Day and for honouring the late Chief MKO Abiola, the presumed winner of the 1993 Presidential Election.
On June 6, Buhari directed that the nation's Democracy Day will, henceforth, hold on June 12 of every year as against the current arrangement where the ceremony holds on May 29.
Buhari also resolved to honour the winner of the annulled June 12, 1993, presidential election, Chief Moshood Abiola, with the highest national honour, the Grand Commander of the Federal Republic.
Apart from Abiola, Buhari said he would also honour his running mate, Alhaji Babagana Kingibe, and the late human rights activist, Chief Gani Fawehinmi, with the second highest national honour, the Grand Commander of the Niger.
Reacting to the development, Mr Rowland Ikpi, a member of the Central Association of Nigerians in the UK (CANUK) said that the declaration by Buhari was "a long-awaited recognition".
"President Buhari has again proved to be a true democrat who believes in deepening democracy and its values in the country "
"He has done what previous administrations considered irrelevant "
"We must give him some accolades, "Ikpi told the News Agency of Nigeria( NAN) in a telephone interview.
He also said that the recognition would "heal the injuries of the past which left many people aggrieved and unenthusiastic about politics "
Similarly, Dr Sachmicit Bancir, a researcher in Geneva said that the declaration of June 12 as Democracy Day was a bold statement to the world "that Nigeria recognises its past mistakes "
"This is a bold statement which says it all, firstly as a nation, we made mistakes in the past but today we are on the right course to nation building "
"This move will further place us high in the comity of nations who regard us as a regional giant" Bancir stressed.
Buhari's declaration, the day is a public holiday in Ekiti, Ondo, Ogun, Osun, Oyo and Lagos.