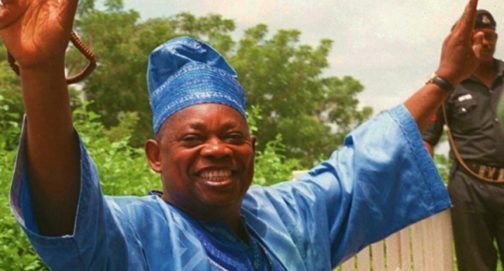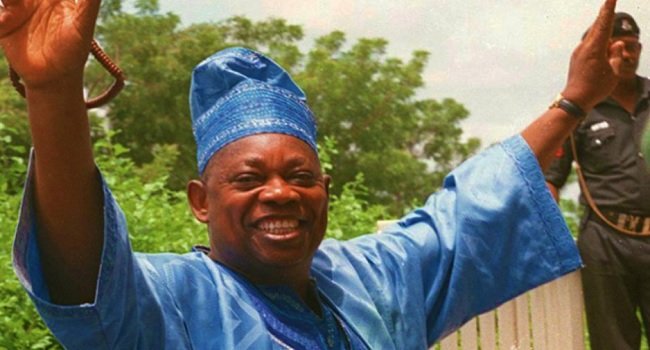 One of the leading groups in the fight for the restoration of the June 12 presidential election mandate, National Democratic Coalition (NADECO) has called on President Muhamadu Buhari to posthumously inaugurate Moshood Abiola as a Nigerian President.
NADECO believes Abiola should not remain in Nigeria's history as the presumed winner of the June 12, 1993 election but should be inaugurated as Nigeria's President.
In a statement signed on Tuesday by its General Secretary and Spokesperson, Ayo Opadokun, the group urged President Buhari to inaugurate Abiola as Nigeria's President after emerging winner of the 1993 election, an election, widely believed as Nigeria's freest and fairest election.
"The Nigerian State should ask Professor Nwosu to be recalled on emergency for the purposes of a formal declaration of the final result of June 12, 1993, Presidential Election as the Chief Returning Officer.
"The Nigerian State should formerly inaugurate posthumously Bashorun MKO Abiola as a President of Nigeria.
"National Monument of Consequence be named after President Abiola, not for the mischievous reason of wanting to present him as a regional leader which the attempt to utilise the University of Lagos was meant to be," the statement read in part.
NADECO explaining why Abiola deserves this recognition said the Social Democratic Party (SDP) of the 1993 election received over 8million votes and won in 19 states and the Federal Capital Territory while the National Republican Convention (NRC) candidate, Alhaji Bashir Tofa received over 6 million votes and won in 10 states only.
Among other demands, NADECO called for Nigeria to be returned to 'Federal Constitutional Arrangement and urged President Buhari to uphold democratic values and ensure electoral dignity in the country.
"President Buhari should accept the fact that Nigeria's prospect to genuine unity, expected growth and development can only be a reality if his government accept the popular will being expressed by the majority of Nigerians that our country should return to Federal Constitutional Arrangement.
"Nigeria should stop living a lie by calling itself a Federation when it is, in fact, being governed centrally," the statement read further.
They also expressed their views on the pronouncement of President Buhari declaring June 12 as Democracy Day and the national honour conferred on Abiola as the Grand Commander of the Federal Republic of Nigeria (GCFR).
NADECO expressed delight saying it "welcomes with satisfaction the PMB's courageous announcement in spite of the criticisms emanating mainly from the political opponents of President Buhari's political party."