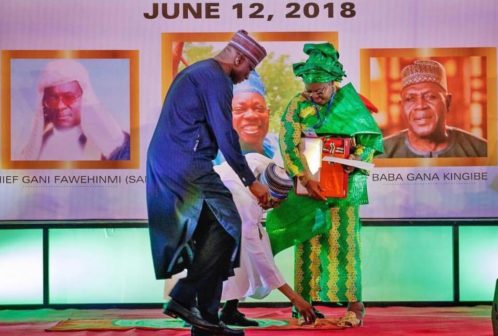 Lanre Babalola
What could be greater than this. An incumbent president stooping so low to assist a woman wear her shoes properly.
This is President Muhammadu Buhari assisting Ganiat, the wife of late lawyer and human rights activist, Chief Gani Fawehinmi who was honoured today with the GCON award in recognition of his contributions to the June 12 struggle.
Pictures they say speak a 1000 words. This picture speaks at least a billion words. The humility and humanity demonstrated by this simple act and the apology tendered to the martyrs Of June 12th, marks a defining moment in our history.