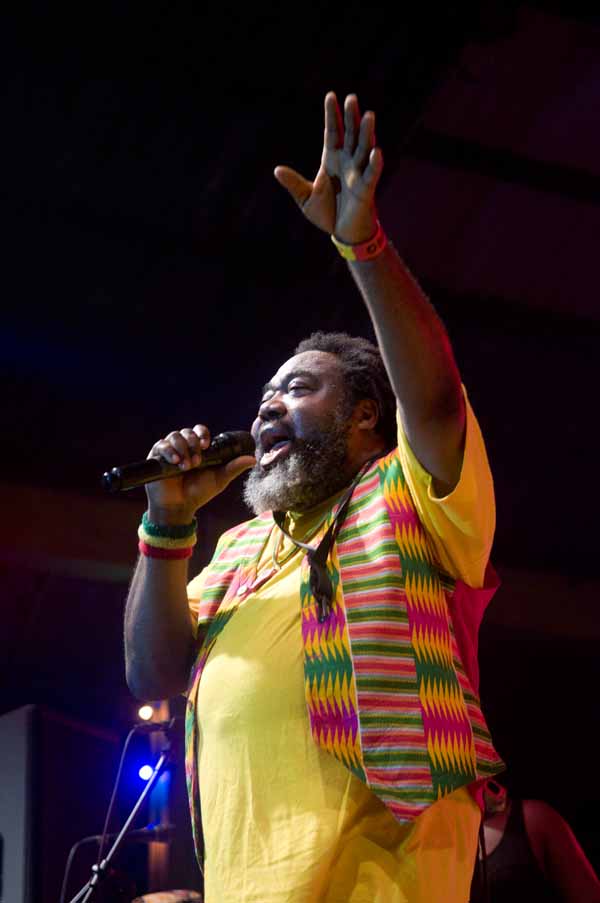 Some Port Harcourt-based reggae music enthusiasts have described the death of reggae star, Ras Kimono as a huge loss to the music industry.
The reggae Icon, known for his popular hit singles `Under Pressure', 'Race', and 'We no Want' among others, was reported dead on Sunday in Lagos.
Reports say he was scheduled to travel for medical treatment in the U.S. but complained sick and was rushed to a hospital in Lagos where he died.
A Port Harcourt-based reggae fan and entertainer, Eugene Abels said the death of Ras Kimono was a rude shock.
"Kimono was ebullient and lived the reggae genre in every aspect of his life. People all over the world can testify to this.
"He was a reservoir of knowledge, I make bold to say that his pool of work remains a gold mine for upcoming artistes,'' he said.
Another reggae fan, Chuks Akasi, who described the late Ras Kimo as `a musician of rare breed', said that his demise was a blow to the industry.
"Many upcoming reggae artistes would have learnt a lot from him if he had lived longer than this; he still had a lot to offer.
"I know the industry will miss him greatly, he combined elegance and boldness in his delivery, he was a gem,'' he said.
Ras Kimono, originally called Ukeleke Onwubuya dwelt more on social change and colonialism in his style of music that intermingled Jamaican and African native influence.
The Calabar Carnival commission, as well as lawmaker in Cross River, also mourn late Ras Kimono.
The Chairman of Calabar Carnival Commission, Mr Gabe Onah, has described as `painful' the death of the popular reggae star, Ras Kimono, who died on Sunday, May 10 after a brief illness.
Onah in Calabar said that Ras Kimono was a legend of his kind who boosted the impetus of the Calabar carnival with his place among Rastafarians.
"Oh My God, this is sad news. Ras Kimono was a legend in his area; he boosted the impetus of the Calabar carnival and festival with his place among Rastafarians.
"I remember the pivotal role he played during the carnival reggae nights.
"He has a good number of fans across Africa and the globe and his message of hope was quite appealing to a cross spectrum of the society.
"May his peerless soul rest in peace; we will miss him'', Onah said.
Also reacting to his death, Mr Hilary Bisong, a member of the Cross River House of Assembly, said that Ras Kimono redefined the face of reggae music in Nigeria.
Bisong, who said he is a lover of reggae music, added that the dead of Ras Kimono came as a shock to him and his numerous fans.
"We have a lost a rare reggae star in the person of Ras Kimono. One of his albums, 'Under Pressure' was a hit of the town when it was released in 1989.
"May God give the family the strength to bear this irreparable lost'', he said.
Ras Kimono was born in 1958 in Delta state; he died on June 10 in Lagos after a brief illness.