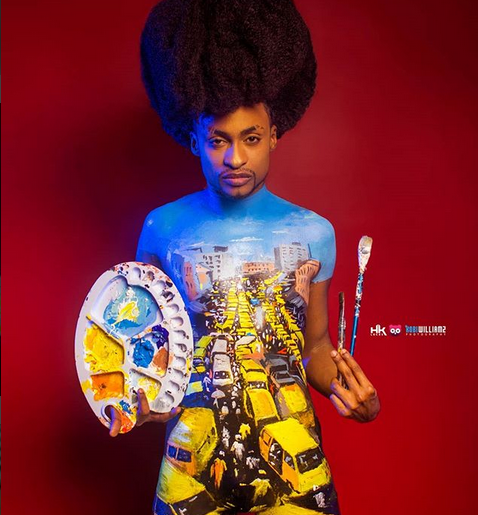 Tv personality Denrele Edun is celebrating his birthday today. On Wikipedia the Show host is 35 but news making the rounds say he is 37, so now we don't know if it's his football age that is online.
Check out his post below…
HAPPY 37TH BIRTHDAY TO ME; ADENRELE OLUFEMI ADEYEMI AKANBI SAMUEL (RAJEEV RAJA) EDUN.
I PAINTED MY PAST ON MY BODY AS THE FOUNDATION OF MY FUTURE!
I am not for your amusement, neither your fantasy.
Over the decades of professionalism and superficiality, I am empowered from having taken time to be much more vulnerable to myself. I have separated comfortably my different sides and understand fully well what every emblem that my soul embodies, represent.
I found a source of trajectory within me and I intend to nurture such elusive capabilities in talents out there seeking an avenue for growth, constant, conscious progression.
You can be the artist and you can be the muse. Life at any time tosses you in your uniqueness around, in between these two phenomena; it's her way of refining you into a finished product.
I AM A CONSTANT WORK IN PROGRESS, BE THAT AS IT MAY!
📸: @kobiwilliamzphotography
Body Art and Creative Illustration: @hk_locks
HAPPY BIRTHDAY TO ME!
#DenreleHits37 #TheBig37 #37AndSwaggingIt #ManNoPause