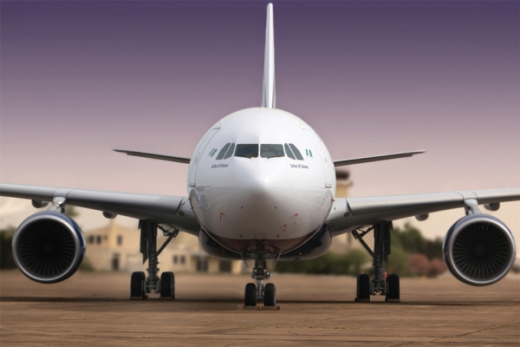 The United States Government says it will partner with African Hub International (AHI), an NGO, on capacity building to develop entrepreneurs that would manage the aerospace industry in Nigeria.
Mr Brent Omdahl, the Commercial Counsellor, U.S. Department of Commerce in Nigeria, spoke at the African Hub Brand Extension media parley on Wednesday in Lagos.
According to him, aviation is very important and key sector that can contribute to the development of any economy and largely to the Gross Domestic Products (GDP).
Omdahl said that the potential of the aviation sector had not been tapped.
According to him, this has been the basis of partnership with the AHI to catch them young.
" The U.S Department of Commerce has taken a decision to partner with the Nigeria companies to develop people that will manage the aerospace industry.
"Most of the aircraft used in Nigeria are made in the U.S., if any of them developed fault it will be transferred to them.
"But, if there are pool of aircraft parts in Nigeria and the maintenance by local engineers, the repair will be done here, this will contribute to the growth of the economy," Omdahl.
He said that most young entrepreneurs were being discouraged from building career in the aerospace due to the challenges of limited indigenous engineers and experts being encountered by the industry.
Omdahl said that Nigeria has a lot of talented people who were not giving the required encouragement to become entrepreneurs in the aviation sector.
Also, Mrs Oluwole Oluneye, the Managing Director of AHI, said that the objectives of the NGO was to develop a knowledge-based on education, investment in research and development.
Oluneye said the NGO also aimed at identifying a sector that would contribute to the growth of the economy and create jobs for youths as Nigeria plans to diversify from oil sector.
According to her, it will be unwise for the country to bring back the national carrier without having indigenous experienced people who can design, do upholstery works and maintenance engineers.
She said that AHI have partnership with the U.S Aviation Institute of Aerospace Maintenance through the U.S Department of Commerce in Nigeria to offer aircraft maintenance courses through e-learning.
Oluneye said most African countries were developing and expanding their aviation sectors to face the future challenges.
"Our NGO is planning to create youth club in primary and secondary schools as a way of catching them young to train and encourage youth to build career in aerospace.
"We are going to provide practical tools and maintenance courses with the support of the American Government through e-learning," she said.
Chief of Air Staff, Air Marshal Sadique Abubakar, had said that the Nigerian Air Force (NAF) was planning to stop the maintenance of military aircraft and other assets abroad.