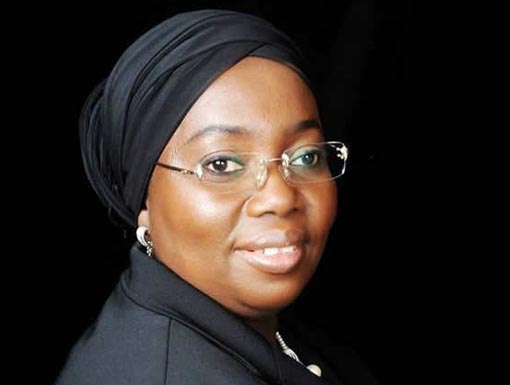 As the Muslim faithfuls celebrate Ed- el –Fitr to commemorate the end of one month Ramadan Fasting period, Lagos State Deputy Governor, Dr. Idiat Oluranti Adebule has called on Lagosians to continue to love and tolerate one another and allow the existing peaceful relationship among people of different tribes and religions in the state to continue after Ramadan to enhance further delivery of democratic dividends.
Adebule who stated this in a statement she made in commemoration of the Ed-el-Fitr urged all Muslims to imbibe the tenets of the Ramadan which according to her include' : fear of God, love for one another , tolerance, equality, obedience, abstinence from sins, discipline and caring for the welfare of fellow human beings irrespective of religions, colour or tongue.
While congratulating Muslims for enjoying God's mercy to see the end of fasting and witness another Ed- el Fitr celebrations, the deputy governor advised them to strengthen their faith in God and ensure that they do not go back to sinful acts they may have abandoned during the Ramadan , noting that one of the lessons of the fasting was for Muslims to be more pious and refrain from sins.
"As we celebrate Ed- el- Fitr, let me congratulate our Muslim faithful for God Mercy that has seen us to the end of the month and I want to specifically urge you to keep faith in your God and fear the Almighty Allah, those sins you have moved away from during the Ramadan, please don't go back to them again , say your prayers regularly and always remember to pray for your country and our dear state, Lagos , let us unite together and build a very strong nation that our children will be proud of I pray that the Almighty Allah will not deny us the reward of the fasting," Adebule prayed.
The deputy governor, who noted that that democracy in the country has come to stay despite its initial challenges called for unity and peaceful co existence among people of different religions and tribes, adding that Nigerians stand to benefit more as a united nation.
While thanking leaders of various Islamic Organisations for using the fasting period to pray for the state, the deputy governor urged all the residents irrespective of their religious beliefs to continue to support and pray for the success of the Governor Akinwunmi Ambode led administration, noting that various reforms and urban renewal and infrastructural projects embarked upon by the state government would transform the state to a smart city of our dream and enhance the quality of lives of the people.