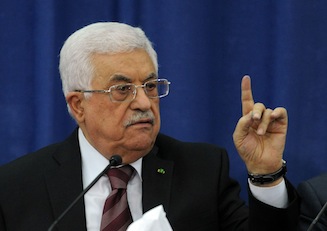 Palestinian President Mahmoud Abbas, on Thursday, hailed a UN General Assembly vote, calling on Israeli forces to halt violence against Palestinian protesters in the Gaza Strip.
In the same development, Israel has condemned the vote as biased.
Abbas said "the vote is a victory for Palestinian rights, justice and international law,'' according to the official Palestinian Authority News Agency, Wafa.
There were 120 countries, who voted in favour of the resolution that deplored the use of "excessive, disproportionate and indiscriminate force'' by Israeli against Palestinians.
However, eight countries voted against the resolution and 45 abstained.
The resolution also criticised the firing of rockets from the Gaza Strip into Israel, but did not explicitly mention Hamas, the Islamist group which rules Gaza.
The UN's focus on Israel "brings shame to the organisation,'' Israeli Prime Minister, Benjamen Netanyahu's office said in a statement.
Israel applauded the U.S. Ambassador to the UN Nikki Haley, who presented an amendment that would have added a clause condemning Hamas.
The U.S. amendment did get a majority of votes, but the General Assembly President ruled that a two-third majority vote was needed.
"As for Gaza, Hamas is responsible for the terrible situation there and for the loss of life and suffering that has occurred as a result of the violent riots it has instigated over the last few weeks,'' Netanyahu's office said.
Since March 30, 123 Palestinians have been killed and scores were injured by Israeli forces during demonstrations, according to the Gaza Health Ministry.
However, Israeli army says the casualty number given by the Health Ministry included militants, who were carrying out attacks.