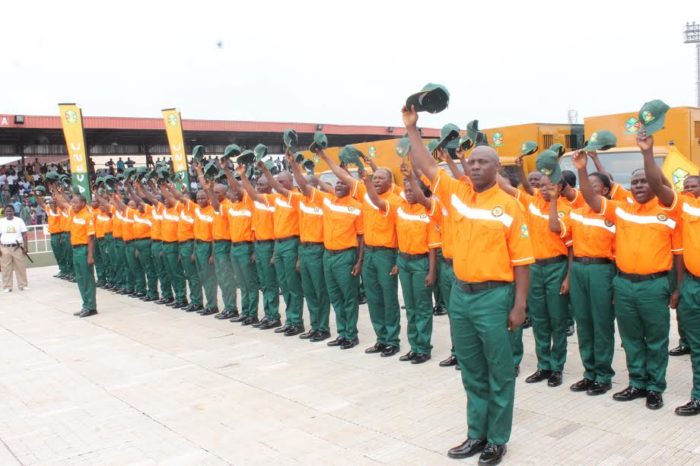 The Lagos State Government says it will punish two officers of the Lagos State Environmental Sanitation Corps (LAGESC) for misconduct.
The Commissioner for Environment, Mr Babatunde Durosinmi-Etti, made the declaration in a statement on Thursday in Lagos.
Durosinmi-Etti said that the officers — Oduyomi Oluwakemi with Oracle Number 193886 and Ofoesuwa Oluwayemi with Oracle Number 194375 — were apprehended in the Apapa neighbourhood while conspiring with some street traders.
He said that the LAGESC officers had encouraged some street traders in the Apapa area to display their wares illegally on the road median.
He said that the officers would be dealt with in accordance with the environmental laws of the state so as to serve as deterrent to others.
"Officers of LAGESC must maintain discipline and integrity in carrying out their duties, as they are ambassadors of the Lagos State Government.
"The state government has a policy of zero-tolerance on street trading, display of goods on road medians and roadside hawking.
"Government has given the LAGESC officials the mandate to effectively clamp down on all violators of the environmental laws.
"It is disheartening to discover that some officers still indulge in manipulating and contravening these laws.
"It is regrettable that some officers, even after thorough training on how to go about their duties, have decided to disregard their training and flout laid-down rules and regulations," he said.
The commissioner said that the ministry was ever determined to implement the government policy with regard to the attainment of cleaner, healthier and sustainable environment.
Durosinmi-Etti said that the government had spent a lot of resources on environmental regeneration projects so as to boost the aesthetics of the state.
He, however, said that street traders and hawkers were found to be mainly responsible for vandalising and defacing the environment.
He warned all LAGESC officers and other officers in the environment sector to strictly adhere to the public service code of conduct, saying that government would not hesitate to prosecute anyone found contravening the laws of the state.
Durosinmi-Etti called on the residents of Lagos State to be wary of overzealous officers or those with dubious character.
He said that people should endeavour to promptly report the activities of such officers to the ministry.