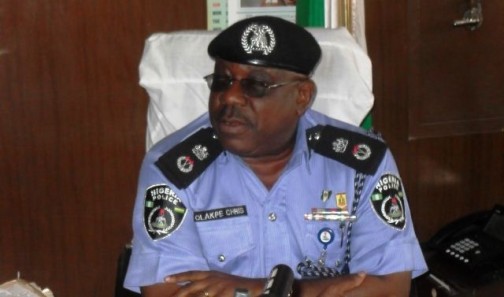 The Lagos State Traffic Management Authority LASTMA) on Thursday warned commuters against defending erring drivers arrested by its officers and men.
The Executive Officer of the authority, Mr Chris Olakpe, gave the warning during a visit to the Lagos Office of the News Agency of Nigeria (NAN).
Olakpe said that passengers were fond of supporting and defending erring motorists apprehended by LASTMA personnel.
"We will hence forth arrest and prosecute such passengers for assault and obstruction of legal duty.
"Lagos residents and passengers have penchants for defending drivers' iniquities.
"People should not interfere with law enforcement; the driver must be left to face the consequences of his actions,'' he said.
The LASTMA chief appealed to the state residents to cooperate with the authority's personnel on duty.
According to him, the authority has purpose-driven personnel whose main duty is to curb traffic intelligently.
Olakpe said that the authority had created a new culture of traffic management by being civil and polite.
He said that LASTMA would also not let its erring personnel go unpunished.
"Any official who misbehaves on the road will not go unpunished; the authority will not treat the issue with levity.''
He told NAN that the visit was to collaborate with other agencies in an effort by LASTMA to serve the state better.
Earlier, Mr Idonije Obakhedo, NAN Managing Editor in charge of its Lagos, editorial operations, said that the visit would encourage inter-agency cooperation.
Obakhedo said that the visit would enable the public to understand LASTMA operations better.
Mr Silas Nwoha, the Deputy Editor-in-Chief in charge of Metropolitan Desk of NAN, Lagos, thanked LASTMA for cordial relationship with the mass media.
Nwoha said that such a relationship had helped the public to know LASTMA operations.

Load more