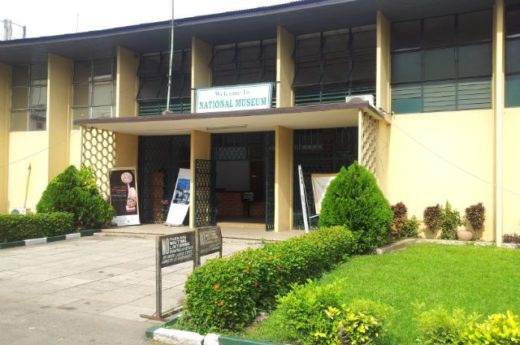 The National Museum in Lagos on Thursday hosted 174 students from four schools within Lagos State.
The students recounted some of the knowledge they gained in the course of the tour of the various sections of the museum.
There were 29 pupils from Scholastic Hall Nursery and Primary School, Opebi and 68 pupils from Ansar-Ur-Deen Nursery and Primary School, Surulere.
Also, there were 34 pupils from Cutting Edge Schools, Igbogbo in Ikorodu and 43 pupils from Blessing Secondary School, Mafoluku.
Ogunfuyi Tofunmi, a student of Cutting Edge Schools said that pupils from her school were educated on the need to remain morally upright and maintain their virginity as females.
She said the value attached to virginity by the society was explained to them.
She said that they were also told that there were implications for any woman who had lost her virginity before her wedding day.
"Virginity was upheld in the olden days unlike in contemporary time when immortality is the order of the day. We learnt what was practised then compared to the present," she said.
Another student, Nifemi Taiwo from Scholastic Schools said she learnt about the Nigerian political history.
Taiwo also said that they were told how the late General Murtala Muhammed and Chief MKO Abiola tried to bridge the gap between the rich and the poor but never succeeded.
"The political and judicial systems then were compared to the present one and I could deduce the differences," he said.
Teniola Ogun from Scholastic School said that she realised the significance of aligning oneself with history as this was necessary for future projections.
"In Igbo tradition then, the women who had given birth to more than 10 children were usually honoured by their husbands with special seats.
Ogun said that only such women had the right to sit on such seats.
"This tradition is no more now because of the economic implications of raising children," she said.
Also, Bolarinwa Bello from Ansar-Ur-Deen Nursery and Primary School said the difference between artefacts in the museum found in all ethnic groups were explained to them.
"The differences and peculiarities of the Nok, Ugbo-ugwu and Benin arts were explained to us in details.
"So, I can differentiate most of these artefacts from each other based on their physical properties wherever I see them," she said.

Load more