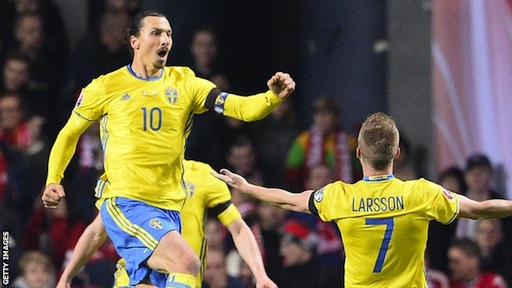 Sweden's former striker, Zlatan Ibrahimovic, said on Thursday that the country's team to the World Cup in Russia would enjoy less pressure without him in the squad.
He told reporters in Moscow that his absence in the team would reduce expectation from the players at the tournament.
"I think Sweden, they have less pressure when I'm not there, because when I'm there we're supposed to win everything.
"Just enjoy. No pressure, because I'm not there," the 36-year-old said.
The LA Galaxy forward, who played 116 times for Sweden over 15 years, was in Moscow to promote Visa card-less payment systems.
Sweden are in Group F with world champions, Germany, Mexico and South Korea and will open their account against the Koreans on Monday in Nizhny Novgorod.
Germany, though, will be the mountain to climb.
"Germany is the Deutsche-machine. You know they will do well, and they always do well," Ibrahimovic said.
"I always say a good team doesn't have 11 players, they have 22 fantastic players.
"With Germany, it's not like you have a star; I think the team is the star, and that's why they're so strong."
He also said Brazil "will do something out of the limits" as they looked to rebound from their 7-1 nightmarish thrashing by Germany in the 2014 World Cup semi-finals in their own country.