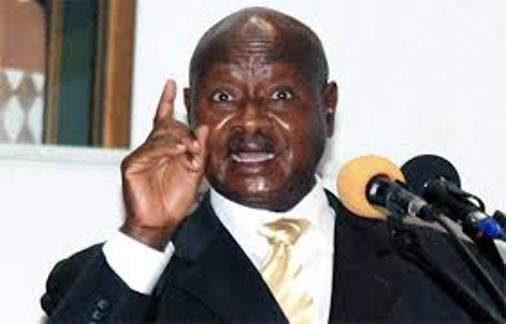 Football loving Ugandans will have to abide by the extra security guidelines that have been put in place while they enjoy the 2018 FIFA World Cup.
"We are not going to take anything for granted and we have put in place guidelines that even the bar owners who will be showing matches should abide by," Senior Commissioner of Police David Wasswa said during a news conference.
Wasswa, who is also the head of Police Counter Terrorism Intelligence and Technical Services, warned that terrorists always want to make history by attacking during times like the World Cup when people are enjoying football.
"Football fans and Ugandans should all be on the lookout during this period. If you suspect anyone please report quickly to security," he added.
During the 2010 World Cup in South Africa, terrorists struck two bars in Kampala killing approximately 80 people.
Wasswa asked football fans to be on the lookout for abandoned objects and report people behaving suspiciously within and near the cinema halls where matches will be shown.
The police asked bar owners to ensure that safety measures like fire extinguishers and fire hydrants are put in place.
"You should also make sure that your premises has safety exit doors and proper lighting systems," Wasswa said.
Charles Ssebambulidde, the assistant commissioner and Traffic and Road Safety spokesperson warned that there will be a serious crackdown on drunk driving.
"Motorcyclists who ride with excitement while scratching the roads will be punished," he added.
Patrick Ochom, a fan looking forward to the World Cup, told Xinhua that he is happy that the police are concerned about the safety of Ugandans during this World Cup period.
"It is good that the police will keep a close eye on safety during this time," Ochom said.
Africa will be represented at the 2018 FIFA World Cup by Nigeria, Senegal, Morocco, Tunisia and Egypt.