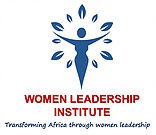 By Funmilola Olukomaiya
The Women Leadership Institute has billed her inaugural women's conference for June 28, 2018.
The Conference with the theme Transforming Africa Through Women Leadership is scheduled to take place at the National Universities Commission, Abuja.
The Women Leadership Institute (WLI) is an International Leadership Development Organization conceptualized by Amb. Dr. KemafoChikwe and registered in 2017 by the Corporate Affairs Commission Abuja.
The vision for WLI is to provide a non-partisan platform for women in Nigeria and across Africa to develop their leadership capacity and to take on constructive roles in the political and economic development of Nigeria and African in general.
The Institute offers executive leadership programs, customized leadership interventions, and classroom-based leadership development courses in three categories: Certificate, Diploma and Advanced Leadership courses along with academic and vocational training.
The 2018 Women Leadership Conference will create a platform where visionary women from various parts of the continent will converge and start conversations aimed at jointly promoting women's rights and the enhancement of their participation in leadership, governance and politics.
For details regarding registration, partnership and sponsorship kindly visit www.womenli.org.