Governor Akinwunmi Ambode of Lagos State has charged residents to strengthen the peace, mutual understanding and help the government achieve its smart city goal.
He gave the charge in his eid-el-fitri message to the Muslim faithful, delivered in Epe and reproduced at locations in the 20 local government councils of the state.
The governor noted that the key to smooth development was peace and mutual co-existence among all ethnic groups, adding that peace being a major Islamic principle, must be the common objective.
He said: "As we all know, Islam is a religion of peace and peace can only be sustained in a just and fair society. As a government, we will continue to run an all-inclusive government based on the principle of social justice and fairness to all irrespective of religious, ethnic or gender backgrounds."
He noted further that his administration decided to decentralize the celebration of eid, bringing festivities to all local governments, for inclusiveness by all.
Also speaking, his wife Bolanle, said Ramadan was the month of prayers, which had been faithfully observed as commanded by God and the blessings must follow.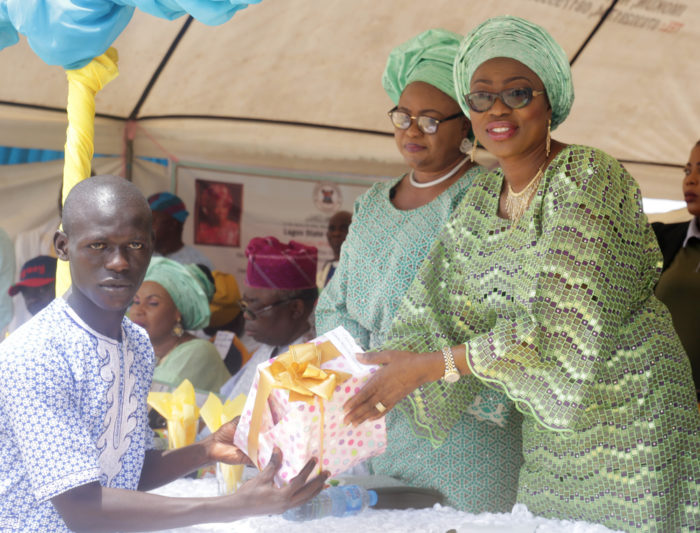 She blessed God for the progress witnessed by the state in impressive socio-economic development across all sectors.
According to her, "Improvements are being felt at the home fronts, in our communities, in our local governments and everywhere in the state". We can showcase our togetherness to the world and proclaim that indeed, prayer works in Lagos State".
The governor's wife urged everyone to sustain the Ramadan spirit of charity, by showing kindness to the weak and vulnerable, including orphans, widows, the girl-child and less privileged persons.
In his welcome address, the commissioner for Home Affairs, Abdulhakeem Adullateef, admonished the people to continue to seek knowledge and understanding of Islam after Ramadan, and to continuously fulfill the spiritual obligations of a pious Muslim.
He added that they must avoid acts forbidden by Islam, but must be forthright, charitable, kind, seek happiness of others, embark on more spiritual fortifications, and work more to collaborate on initiatives, that promote common good and cement relationships across all divides.
He enjoined them to ceaselessly practice those acts, to bring more happiness, progress and prosperity to families, communities, Lagos State and the country.