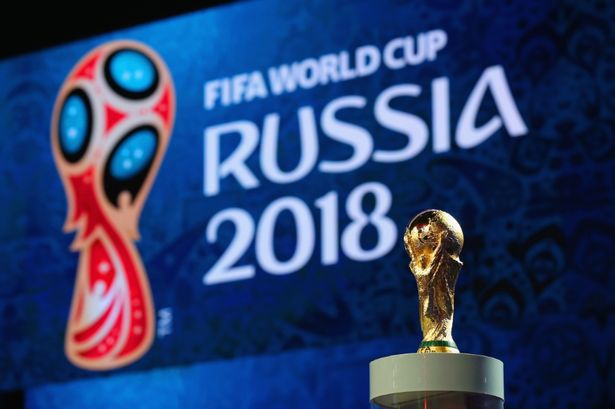 Some businessmen on Friday in Lagos said that the ongoing 2018 FIFA World Cup in Russia is driving their business in the right manner and helping them to make more profits.
There were signs already that business would boom as they were receiving new customers daily.
Erick Awogu, who owns Ricalours Restaurant in Okota, said that he had been experiencing more football fans trooping in to watch live games.
According to him, the football fiesta is the right season to make more money.
"The World Cup brings so much to my business and I am just ready to satisfy my expected numerous customers," Awogu said.
Sina Opakunle, who sells wears, said that a lot of football fans have been driving his business as people were buying several football jerseys.
"My business have picked up and people are coming in daily to buy football jerseys, it's a good development and I pray it continues like this," Opakunle said.
A teacher, who also own a sports betting outlet, Tosin Kushimo, said that business had been on the high.
"Opportunities like this bring more money for those of us, I like this business, sports fans have their chance to play and some win and some lose.
"It is a special moment and I am expecting a big boost throughout the period," Kushimo said.
Meanwhile, the Pharaohs of Egypt lost 0-1 to Uruguay in a dying minute header well taken by Jose Gemenz in a hard fought entertaining encounter.
Similarly, another African team Morocco after working hard in their match, lost 0-1 to Iran in the dying seconds of a thrilling encounter.
Nigeria's Super Eagles will take on the Vatreni of Croatia on Saturday at the Kaliningrad Stadium.
Africa's two other representatives at the 2018 World Cup — Tunisia and Senegal — will join the fray on Monday and Tuesday respectively.
Tunisia take on England at Volgograd in Group G, while Senegal face Poland in Group H at the Spartak Stadium in Moscow.