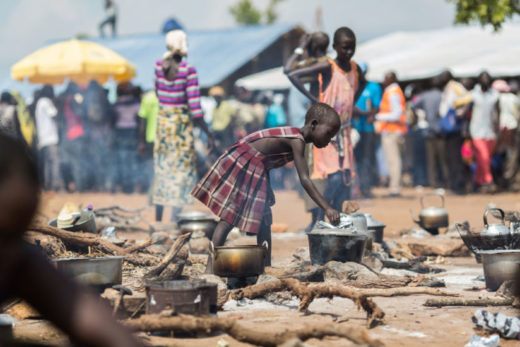 The police said two South Sudan refugees were killed in an ethnic clash while watching a World Cup football match on television at Tika Zone, Rhion Refugee Settlement.
Josephine Angucia, police spokesperson for the West Nile region, said in a statement that two Dinka tribesmen were killed in clashes with the Nuer in a fight that erupted while they were watching a World Cup football match on television.
Angucia said one Dinka tribesman was killed on Sunday after the two groups clashed following verbal arguments.
She said another Dinka tribesman was killed when the fighting continued on Monday morning.
"Police deployed heavily to stop the fight.
"Investigations have kicked off so as to bring the suspects to book," she said.
Angucia said the Office of the Prime Minister is in the process of separating the two groups by relocating them to different camps.
"At the moment, the situation has cooled down and heavy police deployment maintained," said Angucia.
The bodies of the two killed have been transported to Arua Referral Hospital for postmortem.
South Sudan has been embroiled in more than six years of conflict that has taken a devastating toll on the people, creating one of the fastest growing refugee crisis in the world, according to relief agencies.
The UN said no fewer than one million South Sudan refugees have fled to neighboring Uganda since December 2013.
Load more