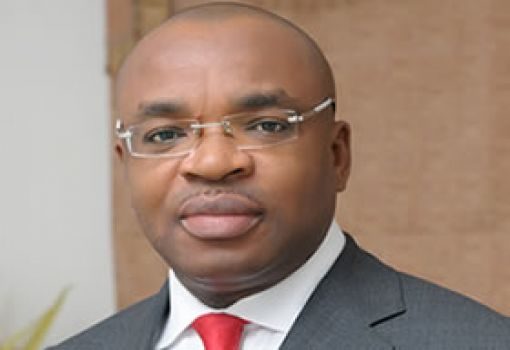 The Chairman, Akwa Ibom Board of Internal Revenue Service, Mr Okon Okon, has said that the state recorded N6. 85 billion from its Internally Generated Revenue (IGR) in the first quarter of 2018.
Okon disclosed this when he led other members of the board to brief Committee on Finance and Appropriation, state House of Assembly, on the revenue generation performance of the state on Monday.
The chairman was accompanied on the occasion by tax consultants.
He said that the amount represented 72 per cent of the initial average quarterly revenue of N9. 5 billion projected by the Service for the period.
Okon said: "It gives me delight to let the House Committee on Appropriation and Finance to know that for the 2018 fiscal year we signed off a budget of N38 billion.
''The money is to be generated by Internal Revenue Service and we broke it into quarters.
"The first quarter amounted to N9.5billion.
''Accordingly, by the end of the first quarter, our record performance in the first quarter of the year 2018 yielded N6. 85 billion representing, 72 per cent achievement of the budget for the quarter.
"When you relate that to the previous year,you will see the sharp difference between the transformation that has taken place this year and the year before.
"Also you will notice that in first quarter of 2017, the Service achieved N4. 85 billion. The first quarter of 2018, it achieved N6. 85 billion, indicating an improvement.
He said the Service was able to enhance revenue collection and management system through the introduction of automation and technology in tax payment system.
Okon said the Service also achieved the feat by blocking leakages, expanding tax nets, involving tax agents, tax consultants and hiring of the services of a lead tax consultant by the state governor.
"Others are: Introduction of E- payment channels like, POS, banks, e- payment receipt, interactive operational website, massive enlightenment and tax education via radio programme, door-to-door, seminars, and even road shows.
The chairman also attributed the improvement in revenue generation by the Service to emphasis on transparency and accountability in the operation of the revenue collection system.
He, however, identified tax evasion as one the challenges facing by the Service.
Mr Usoro Akpanusoh, Chairman of the committee, said the interface by the committee was part of its oversight function with the revenue agency.
Akpanusoh said the House needed to know the performance of the Service in the area of revenue generation needed by the state to grow its economy.
He commended the Service for the innovation in the revenue collection system and urged it to sustain the tempo to enable it achieve the set target before the end of 2018.
"We will soon visit the Internal Revenue Service office to witness the automated system payment and the printing of the automated system," he said.
Load more