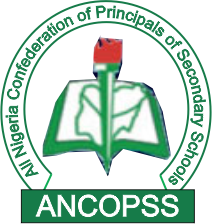 The Association of National Conference of Principals of Secondary Schools (ANCOPSS) has urged the Federal and State Governments to take technical education seriously as a means of boosting industrialisation of the country.
Mr Anselm Izuagie, National President of ANCOPSS made the call on Thursday in Lagos.
Izuagie, who is also the Principal of Saint John"s Boys Secondary School, Fugar, Edo, identified emphasis on paper qualification as the bane of the growth and advancement of education in Nigeria.
"In many advanced countries, the education system places emphasis on technical education and the creative abilities of the students, and this is what helps their development.
"The emphasis on a paper certificate in Nigeria has created a lot of setbacks for our education, and it encourages examination malpractice, which is now a serious challenge bedevilling our education.
"The Federal and State Governments should show more commitment to developing technical education so as to prepare school leavers for self-employment, and to boost our economy through industrialisation," he said.
Izuagie also advised the government to revisit the technical and vocational education policy designed to create middle-level manpower in the country.
"Government needs to go back to the drawing board to properly apply the policy of technical and vocational training that places less emphasis on certificates.
"Some years ago, the government imported instructional machines from Russia, meant for technical education and several technical schools were created across the country.
"The idea was to have a pool of employed middle-level manpower in various artisan fields like construction, plumbing, tiling, among others.
"But the decay started in 1992 when the machines were abandoned and allowed to decay; the government has a lot to do in this to revisit this idea."
He also advised parents to take a keen interest in the education of their children and to always discourage them from engaging in examination malpractice.

Load more